Oceans of Energy is a young, passionate and fast-growing company. We installed the world's first offshore solar farm in 2019 and have since been operating it in severe offshore conditions. It is our aim to enable the world to generate clean energy from the abundance of space at sea instead of those scarce locations on land.
Offshore solar is advancing rapidly, as of it's key features that can enhance offshore wind farms performances. It is our vision to integrate the offshore solar farms within the offshore wind farms to reduce spatial impacts of renewables, and to increase the utilization of the offshore wind infrastructure. Offshore solar can lead to 5x as much energy per km2 of offshore energy farms and we are now seeing first developments in practice that enable +20 – to – +40% more energy in NL Dutch wind farms.  
Our modular offshore solar farm has been operational at sea for four years and as we are extending it, we are monitoring it extensively. Meanwhile, we are conducting ecological research to assess the impact, both negative and positive, on nature and marine life.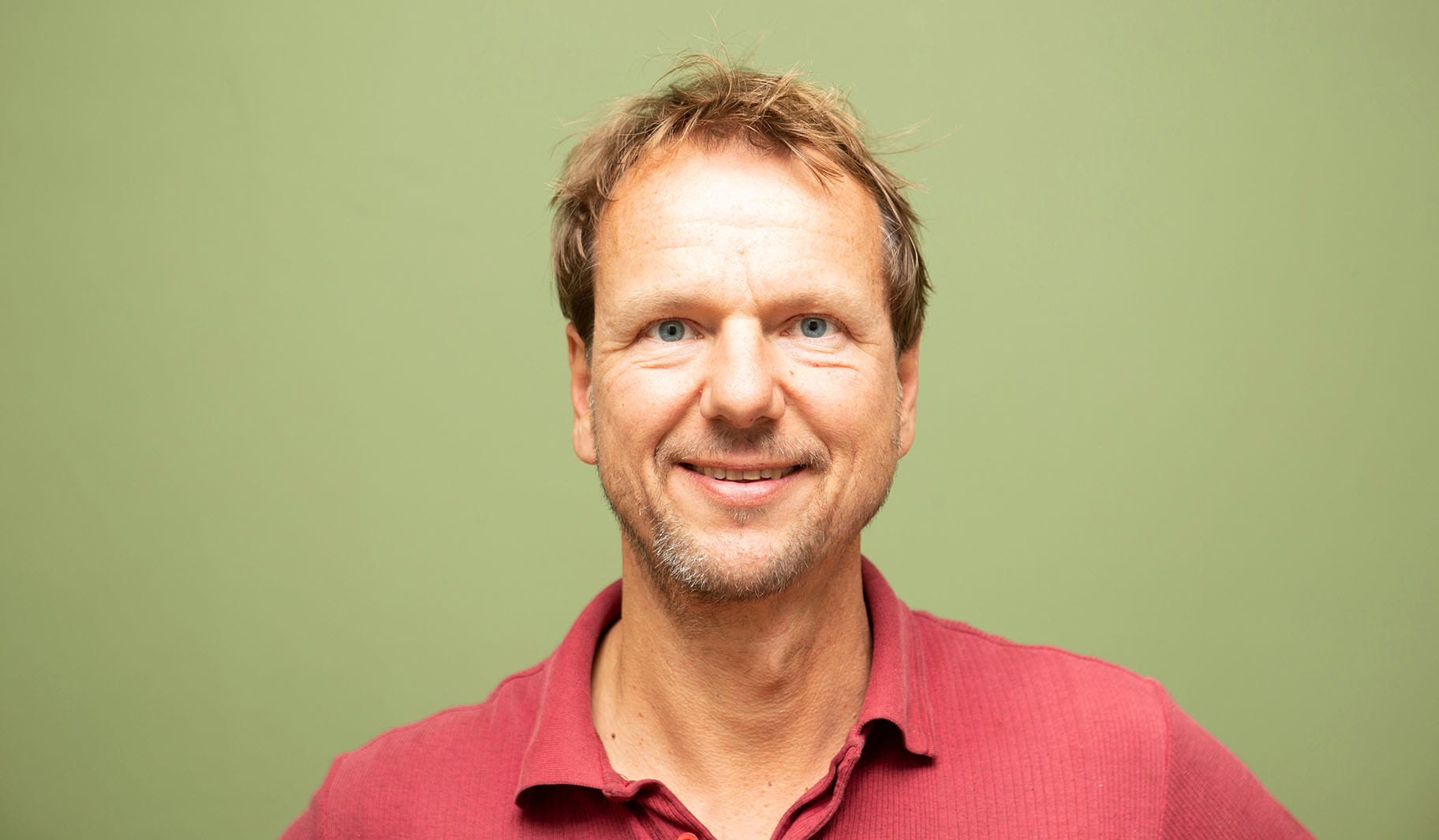 Allard van Hoeken MSc, MBA
Founder & CEO
Allard has 25 years experience with permanently moored offshore systems and new technologies for offshore applications. Allard is Engineer of the Year 2015 and is the inventor of the OOE offshore solar farm system.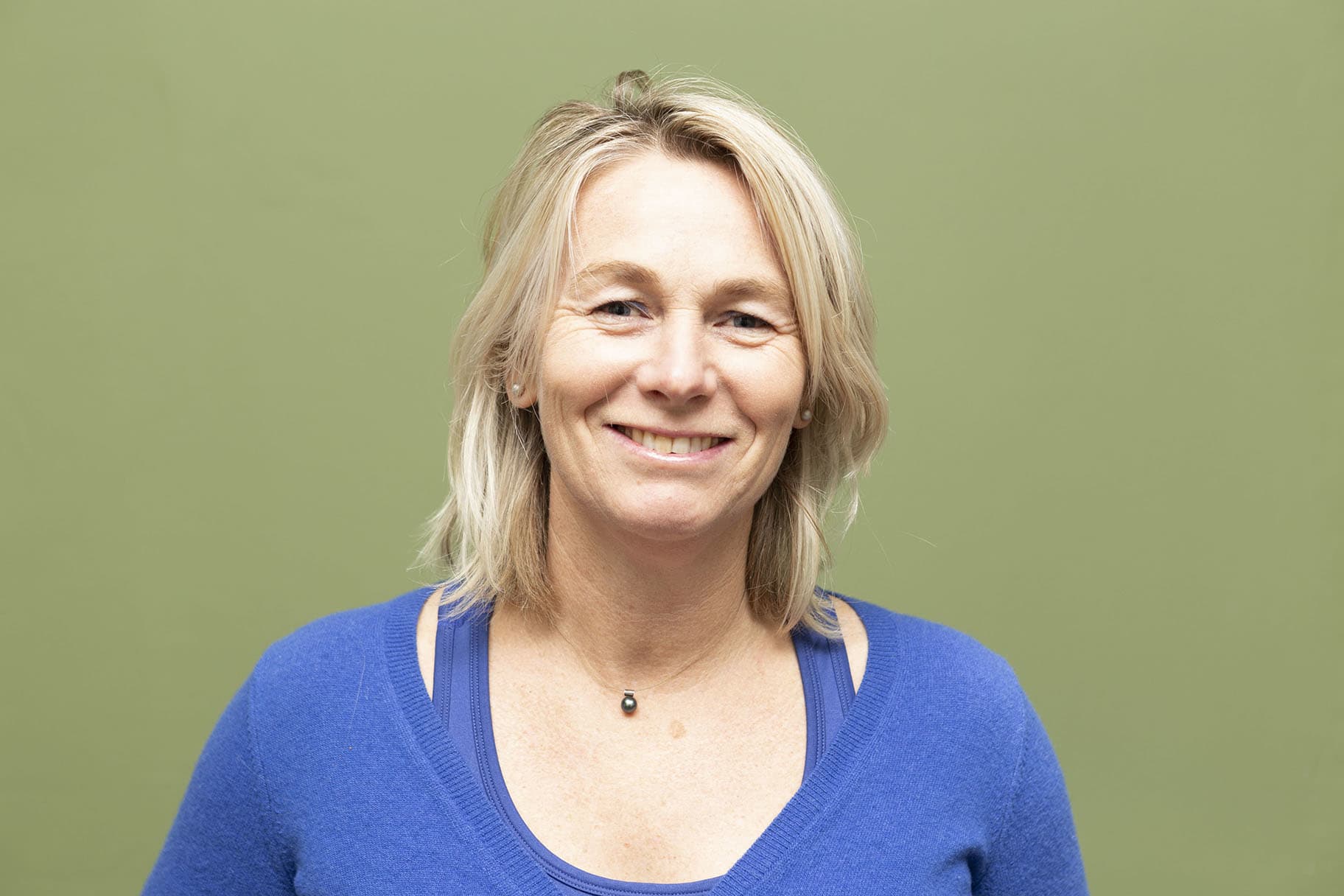 Brigitte Vlaswinkel PhD
Research & Offshore Operations Director
Brigitte (PhD, Marine Geology, University of Miami) has more than 15 years experience in the corporate, non-profit, consulting and academic world focusing on marine & environmental research.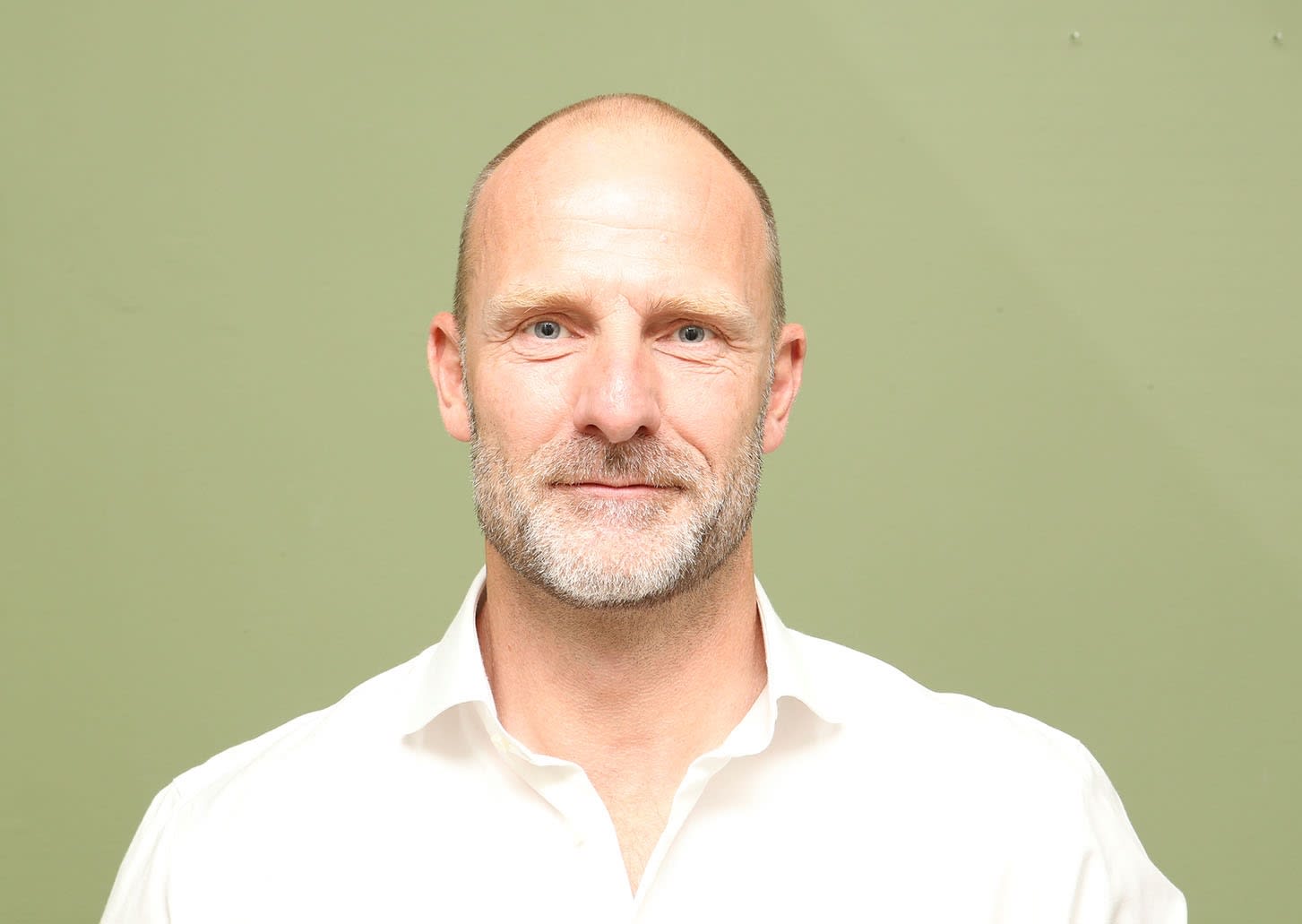 Leon Harland MSc
Strategic Advisor
Leon has been in offshore business for more than 25 years and held positions from hydrodynamic engineer to CEO. He has a passion for waves and a broad experience in general management, project execution, operations, commercial, contracting, financing of large offshore energy infrastructure projects.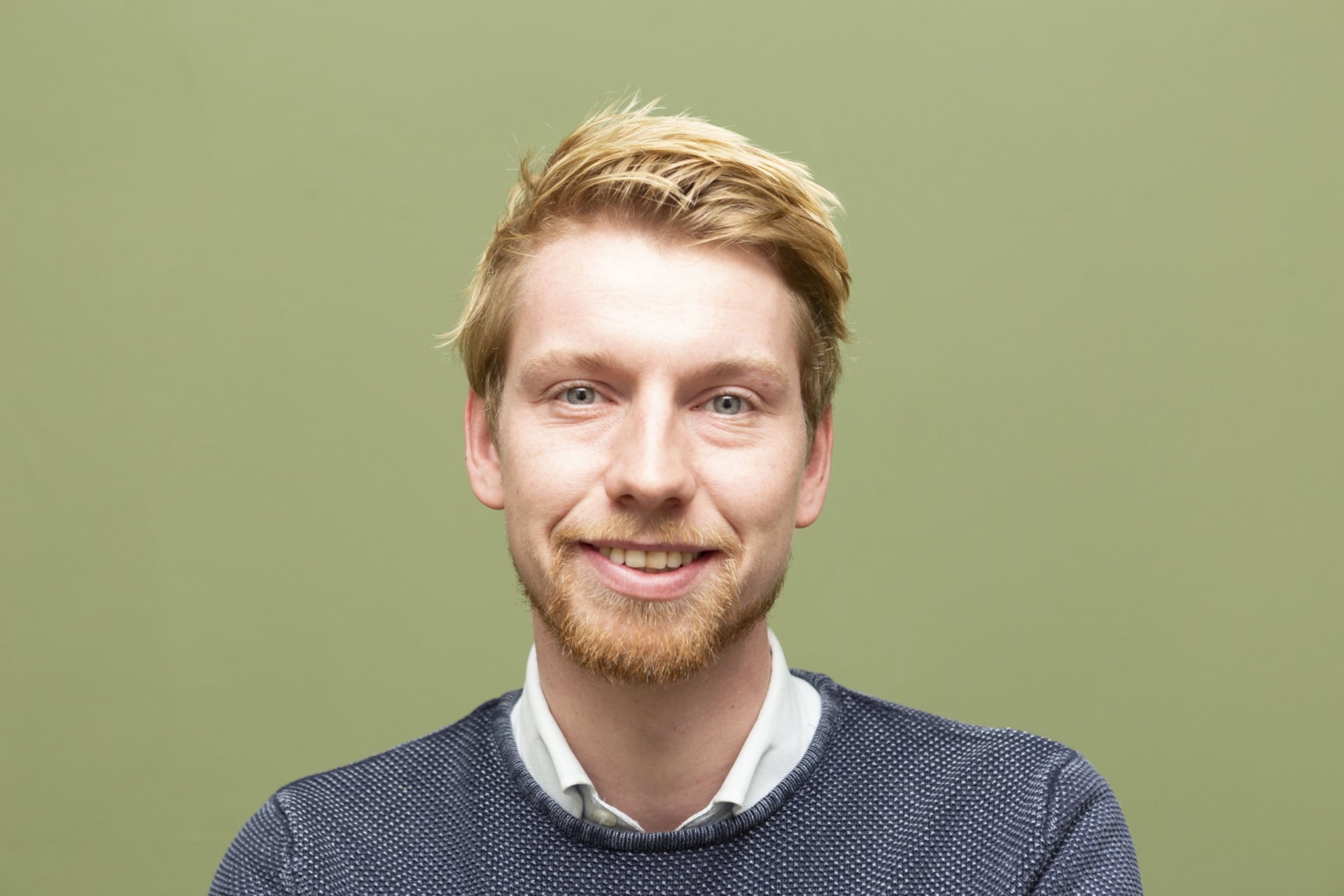 Fabian Koppes
Head of Product
Fabian is specialized in structural dynamics of offshore structures, has been working in offshore solar from the beginning and leads the product development within Oceans of Energy.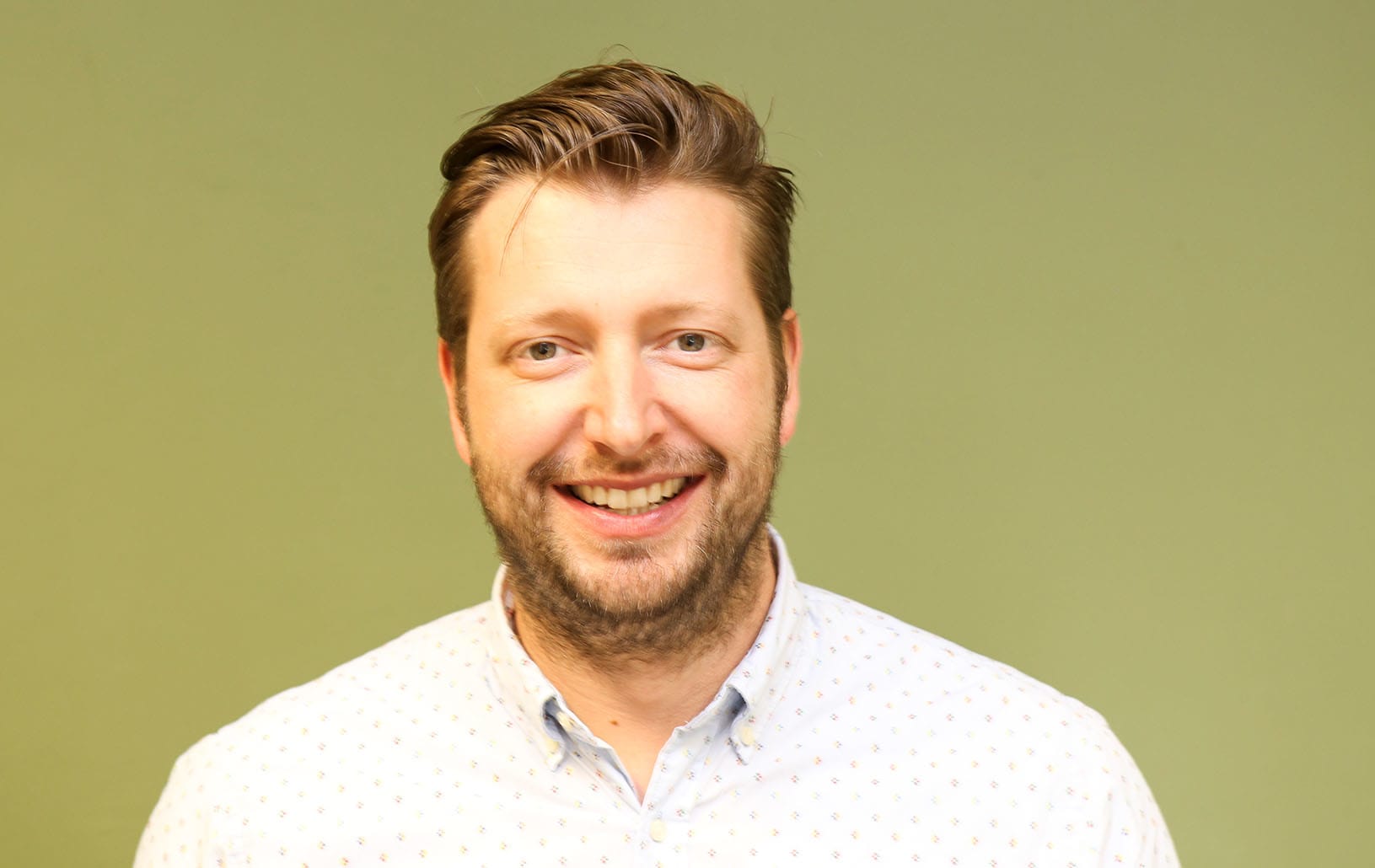 Marco Visser
Head of Projects
Marco (Naval Architecture, TU Delft) has over 10 years of experience in Project Engineering and Project Management in Offshore Contracting and Heavy Lift Shipping. He has an open, positive and energetic approach to accelerate our upscale projects.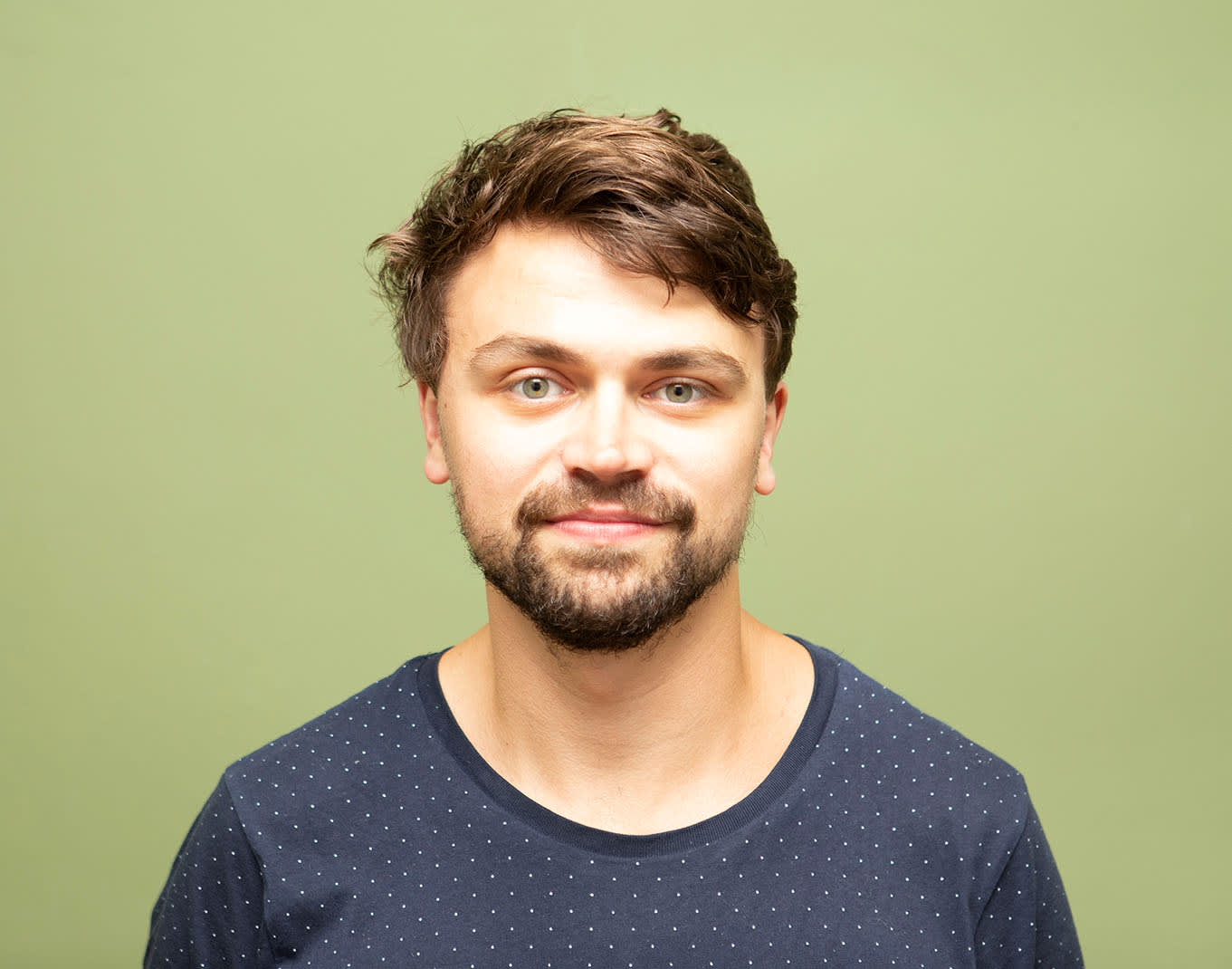 Johnny Meit
Business Development Manager
Johnny graduated in Energy Science (Utrecht University) and Business Administration (University of Amsterdam) and was previously active at Cleantech Venture Capitalist Yellow&Blue. He is responsible for the planning, implementation, managing and running of all the finance activities.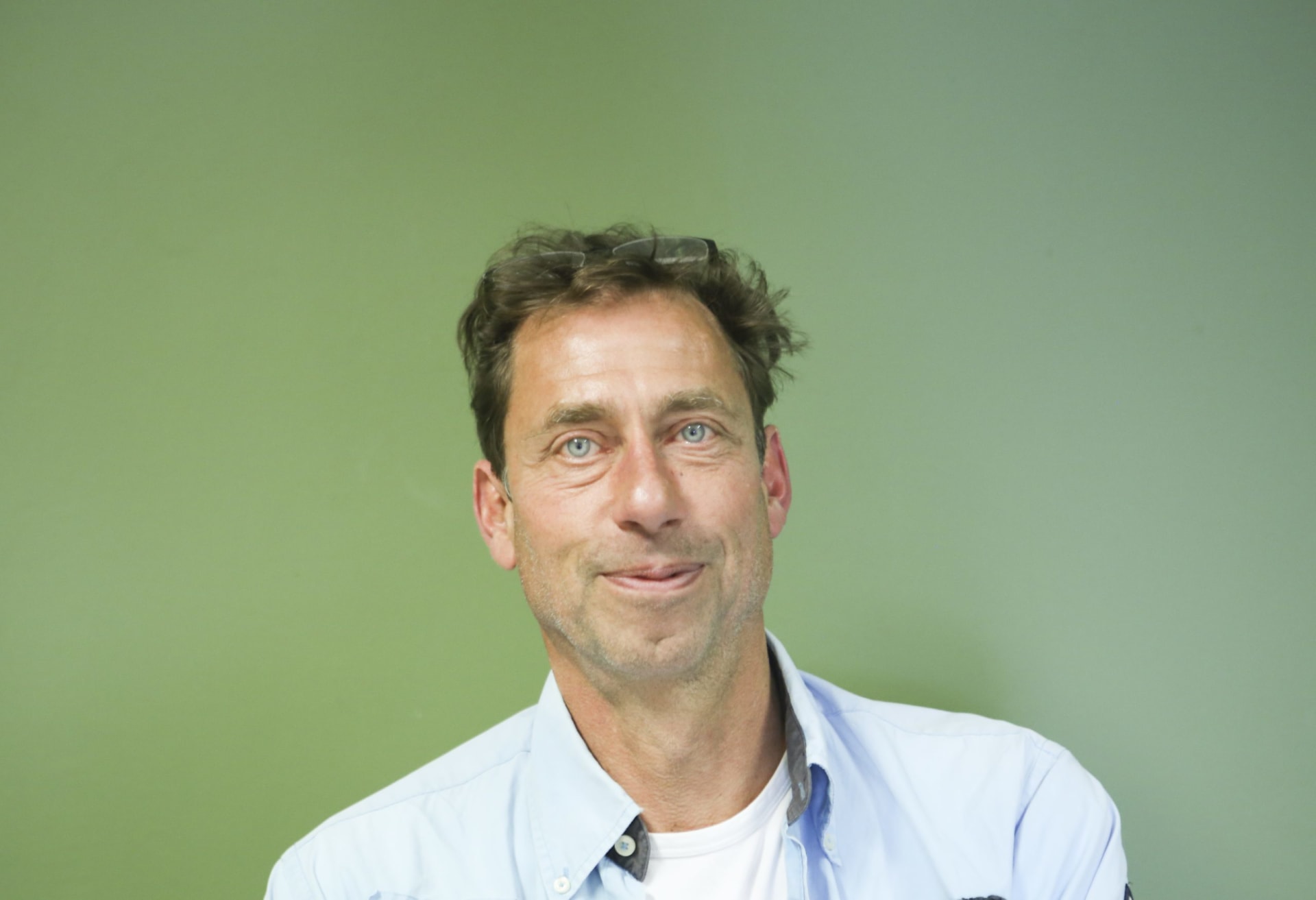 Xander Wiefkers
Offshore Manager
Xander (Msc Mining and Petroleum engineering) has over 25 years' experience in data acquisition and service delivery within the energy sector. With a hands on mentality and a strong safety awareness he will be focusing on the offshore inspections and maintenance.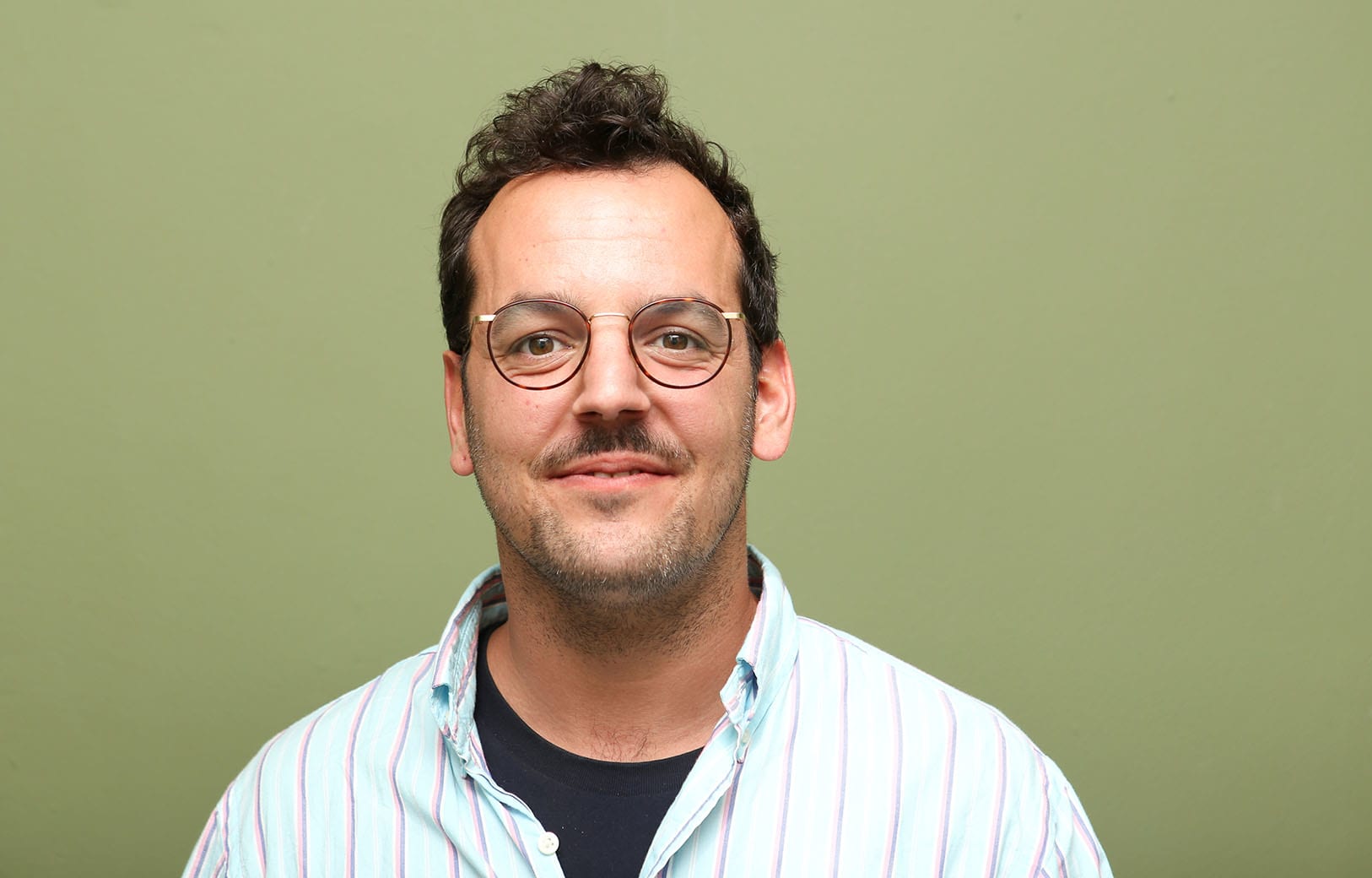 Rick van Dael
Lead Construction
Energetic construction member, passionate to support sustainable ideas.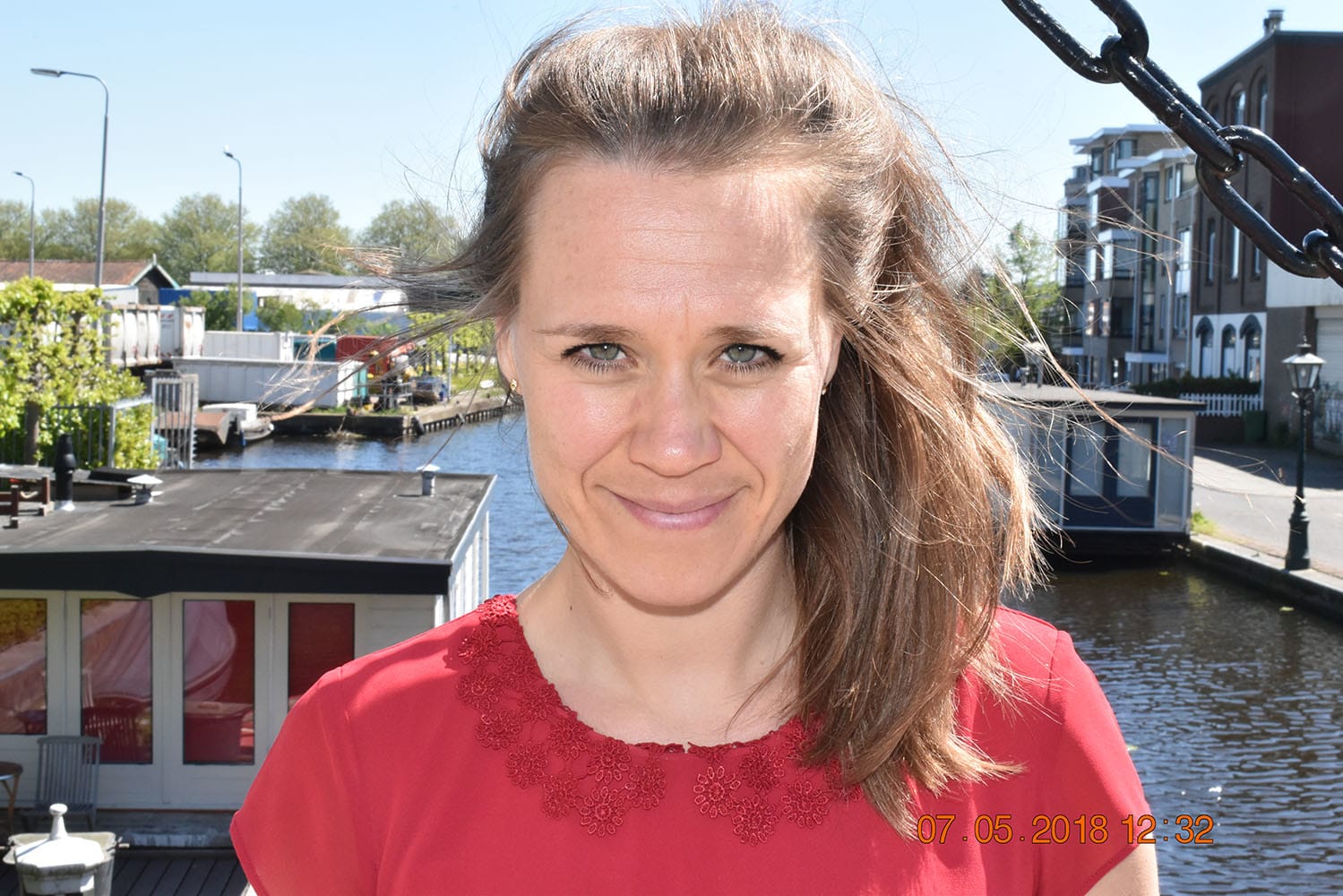 Ariane van Hoeken
PR
Ariane holds an MA degree in Communications and Information Sciences from the University of Groningen and has vast experience in press relations in the technology and renewable energy sectors.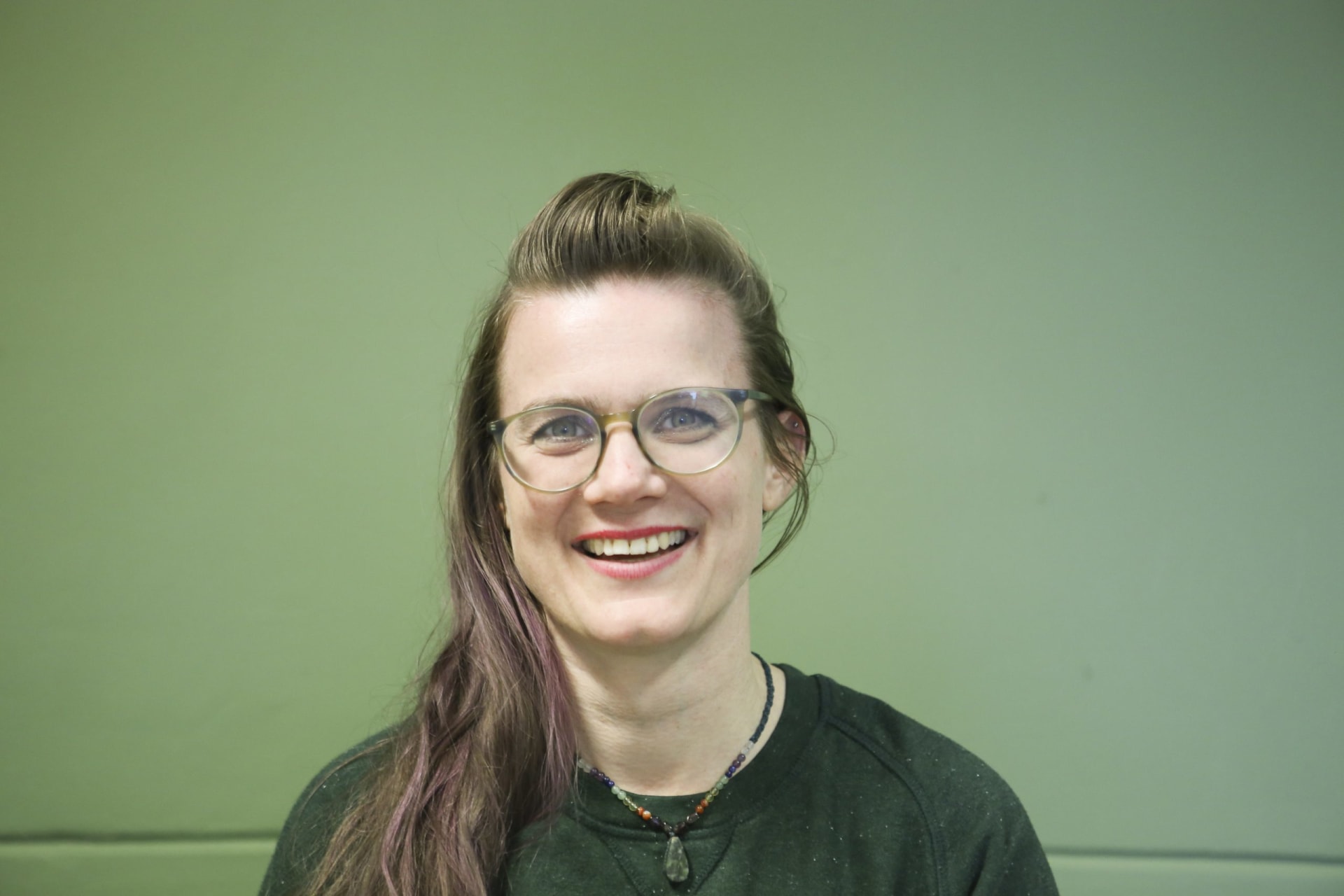 Marieke Sneep
Interim People Manager
Marieke has 8+ years of experience in People strategy and operations in start-ups and scale-ups. She will be focusing on setting up scalable processes for all people and culture related topics.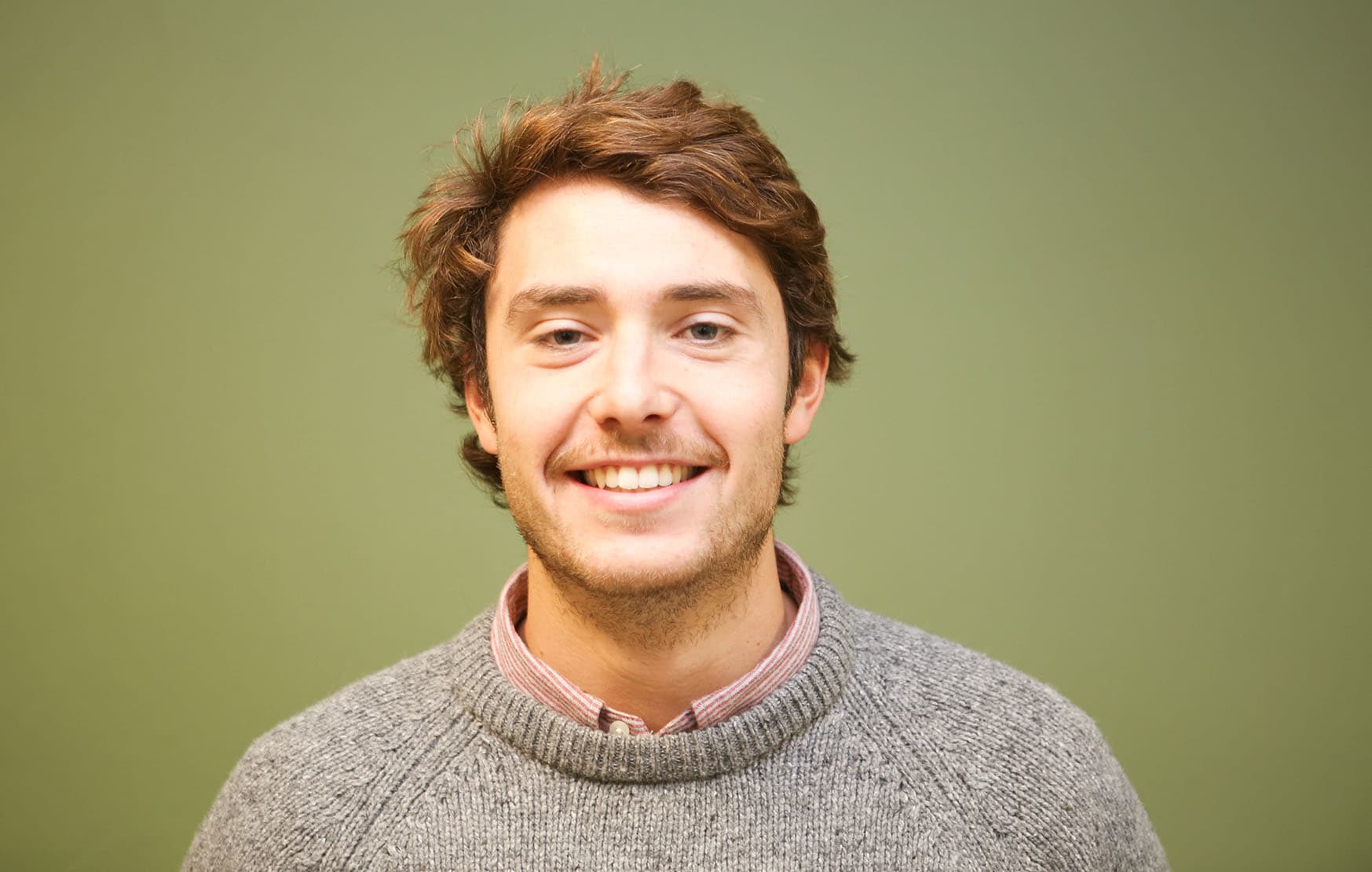 Quentin Vander Cam
Installation Engineer
Quentin is a hydraulic engineer from Delft with a strong passion for renewbles and entrepreneurship. His main responsibilities are the planning and execution of offshore installations.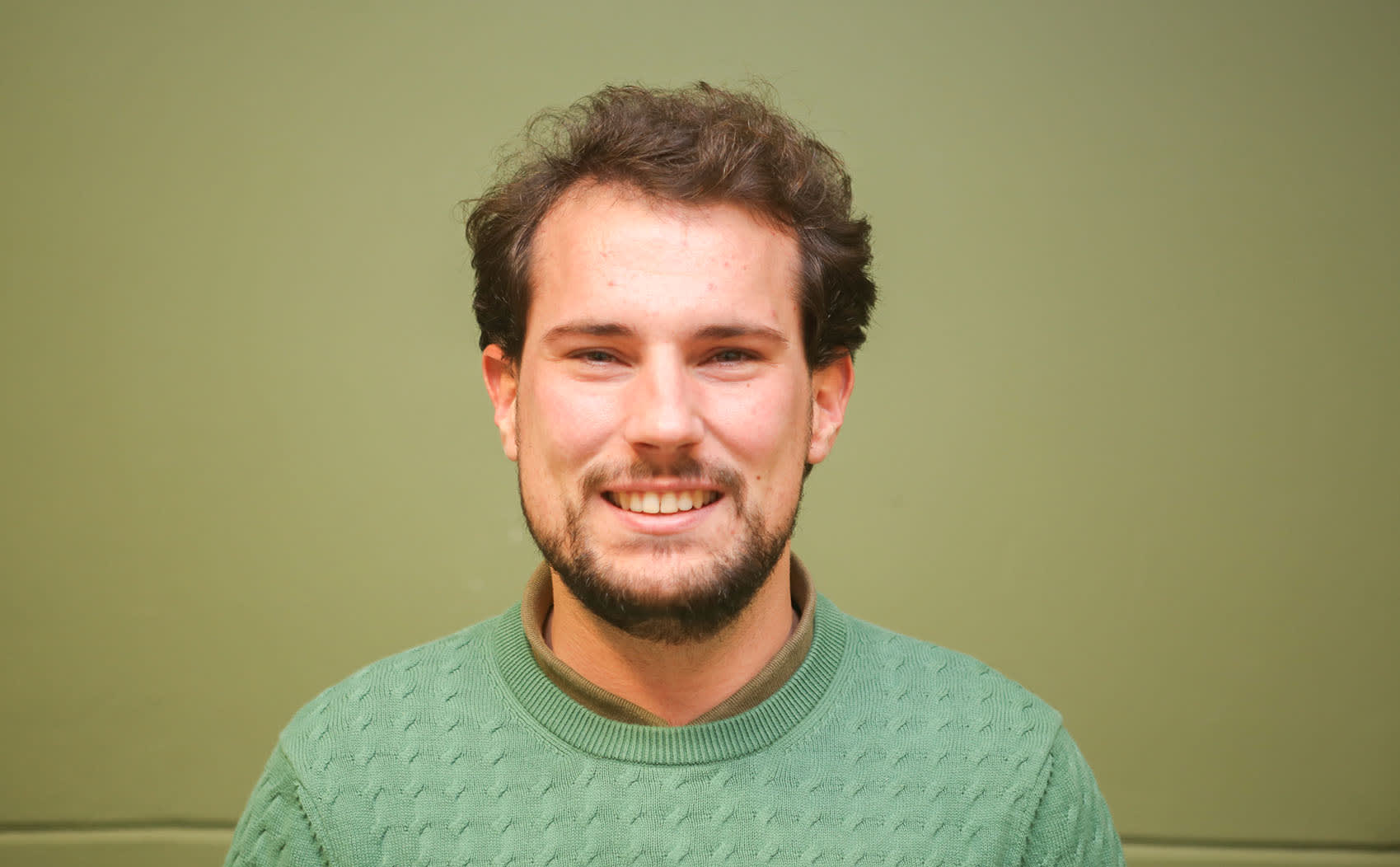 Miguel Anton Aguilar
Hydrodynamic & Structural Engineer
Miguel got a MSc in Structural and Civil Engineering at AAU, Denmark. He has experience in Numerical Modelling and experimental tests of Offshore Floating Structures. His role is focused on the hydrodynamic and structural analysis of the floating solar platform.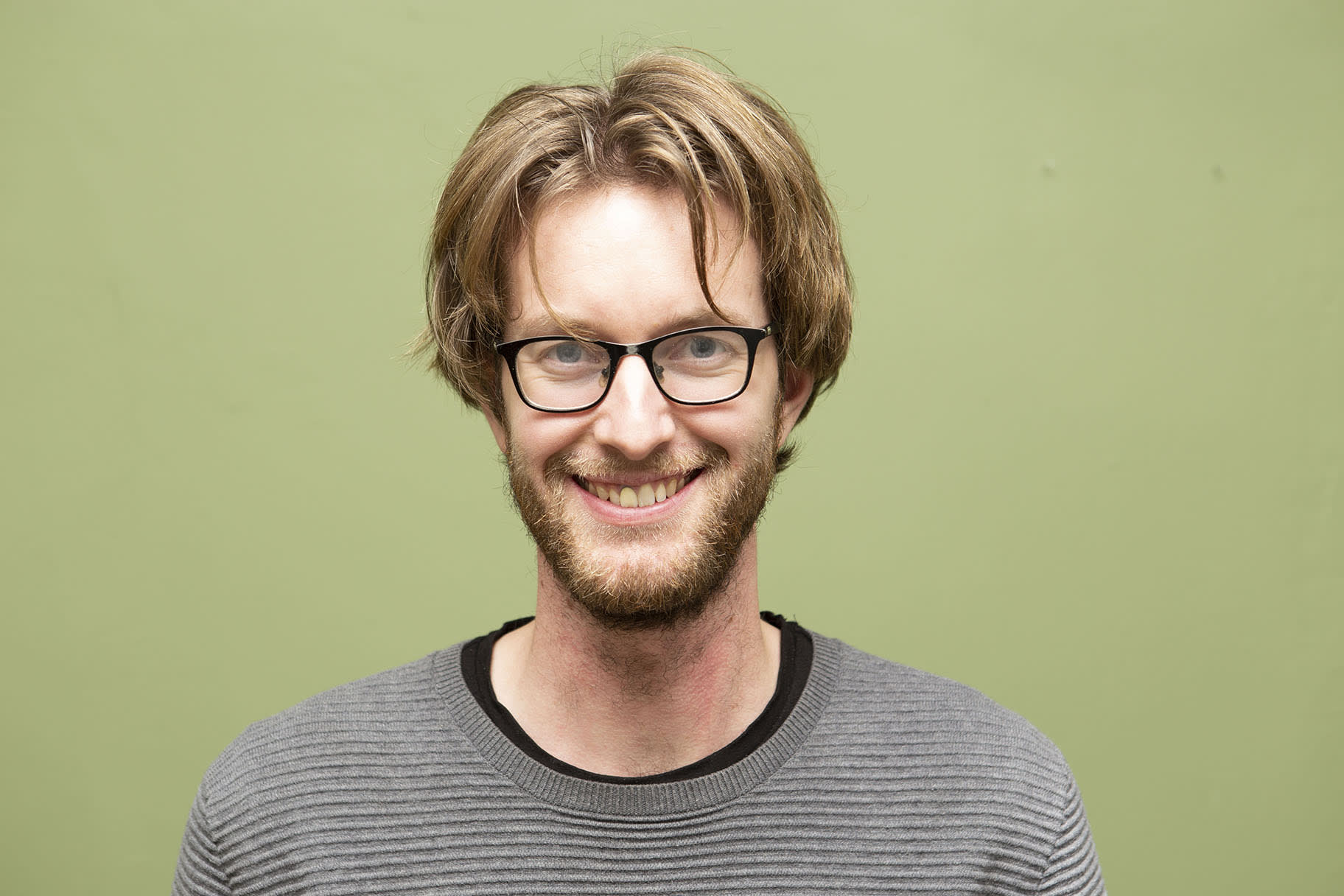 Erik Borkent
Construction and R&D Engineer
Erik is a graduate Mechanical Engineer, focusing on the upscaling of the production for the future.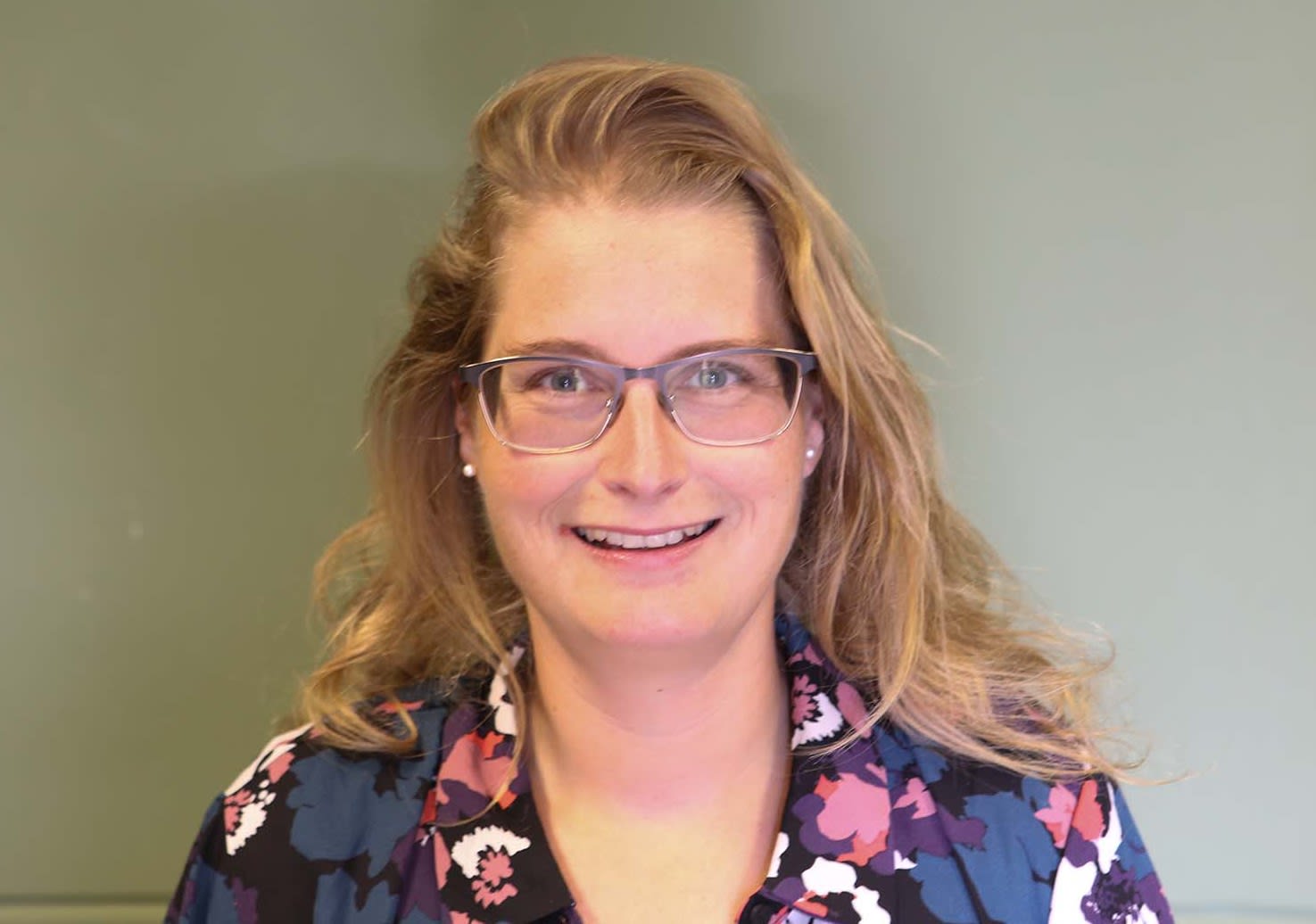 Hilda Lubben
HSSE Manager
Hilda Lubben holds a MSc in Maritime law and Economics and a BSc in Maritime Operations. She has over 10 year experience in the offshore and shipping industry in various roles. She will be focusing on safety management and offshore operations.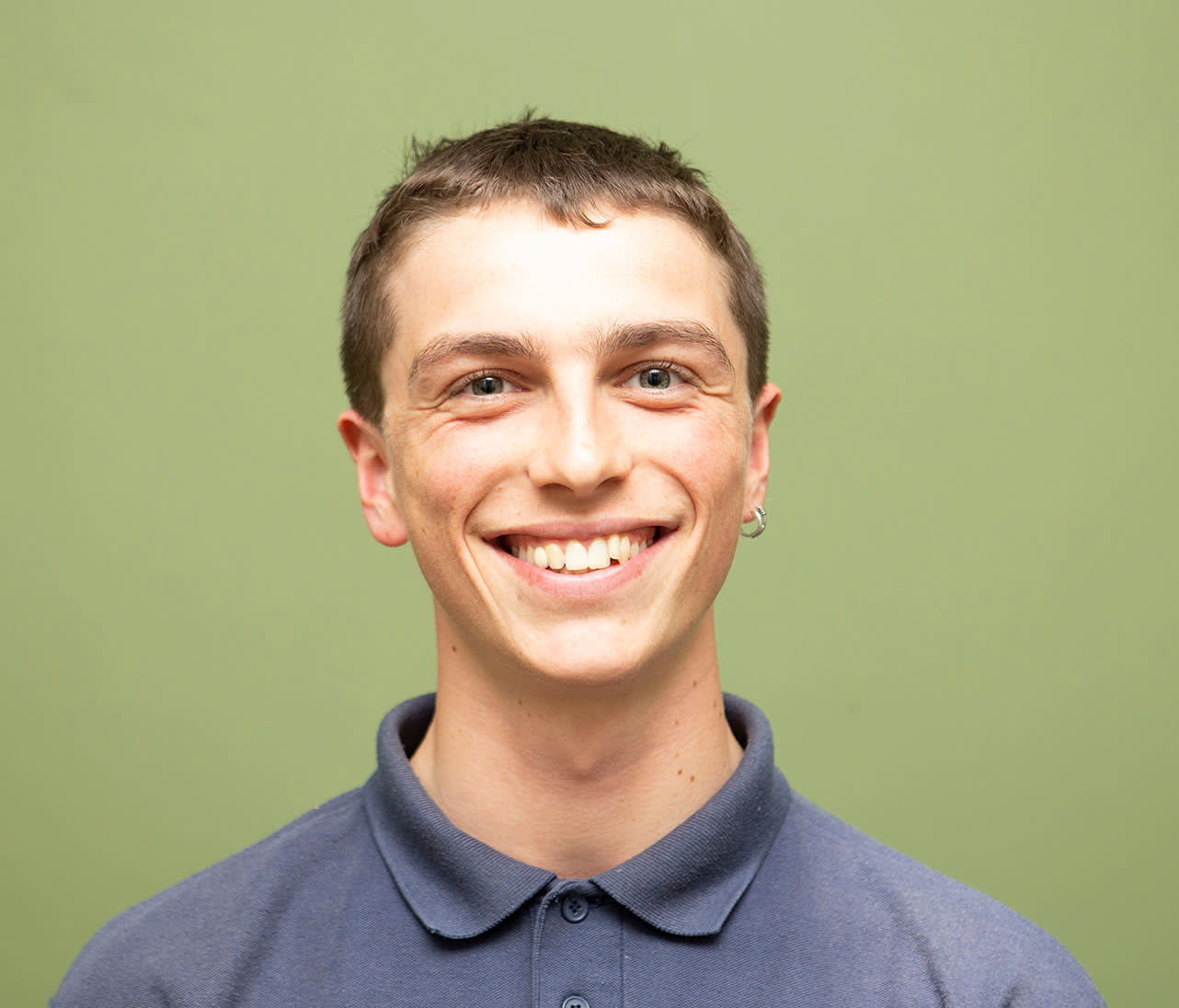 Frans van Helvert
Field Scientist
Frans has a background in sailing and environmental field methods. He is currently completing his masters in Industrial Ecology at Leiden University.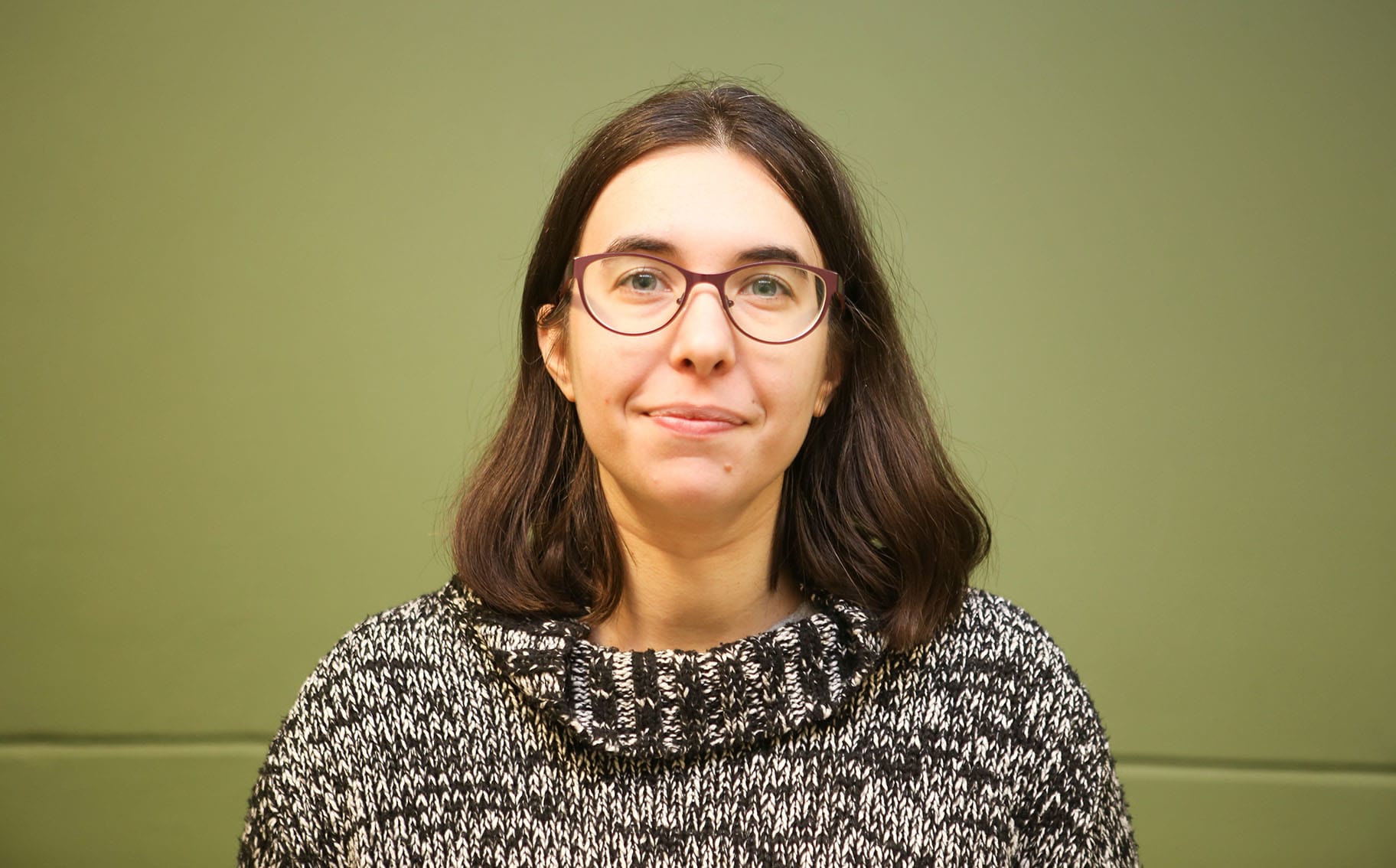 Laura Colomer
Development Engineer
Laura has a background in sustainable energy engineering. She graduated from the Polytechnic University of Catalonia (BSc) and Denmark's Technical University (MSc).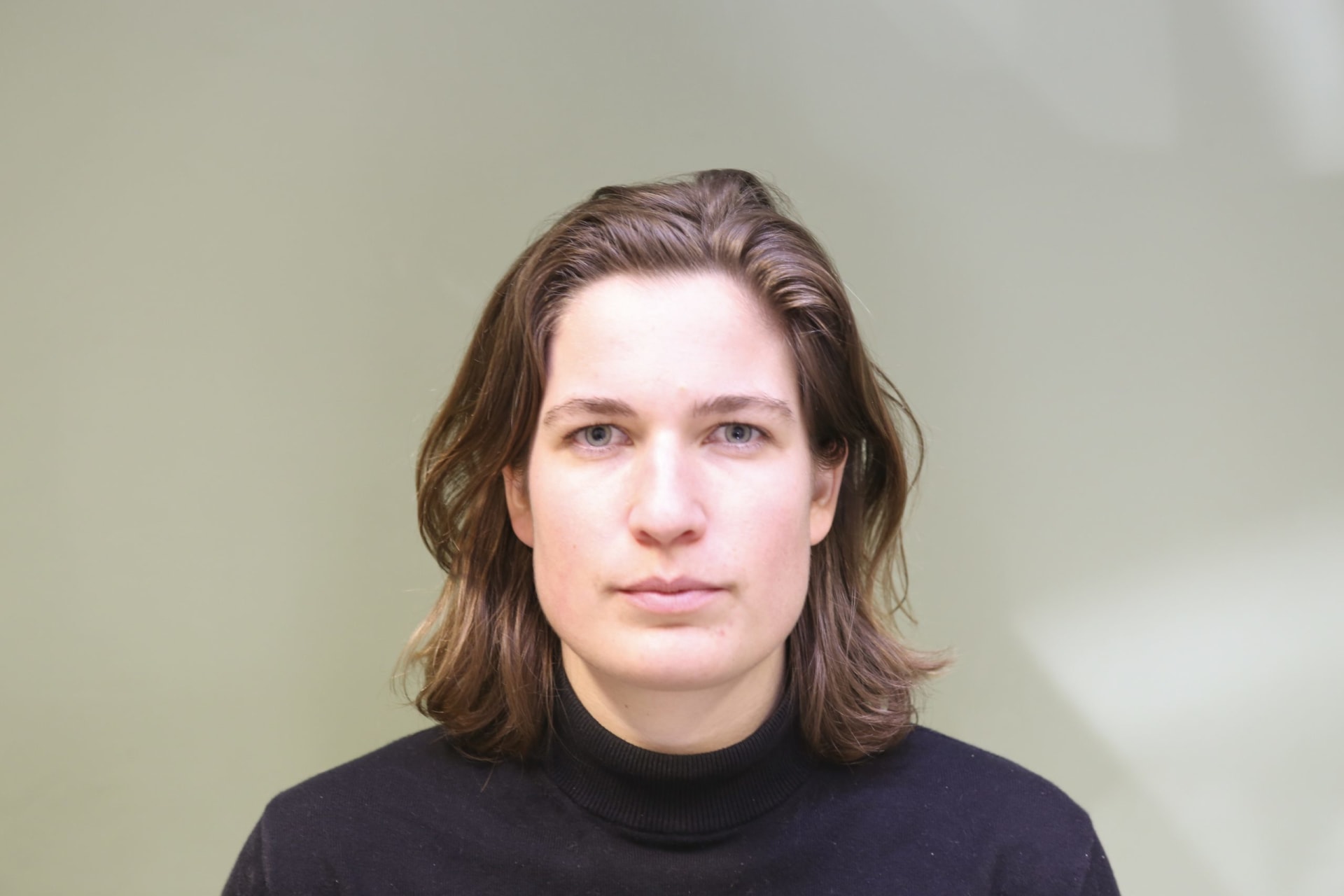 Dora de Jong
Electrical Engineer
Dora holds a BSc in Maritime Technology (TU Delft) and a MSc in Sustainable Energy Technology (TU Delft). She graduated on simulating the energy potential of large-scale photovoltaic implementations on (moving) inland shipping vessels.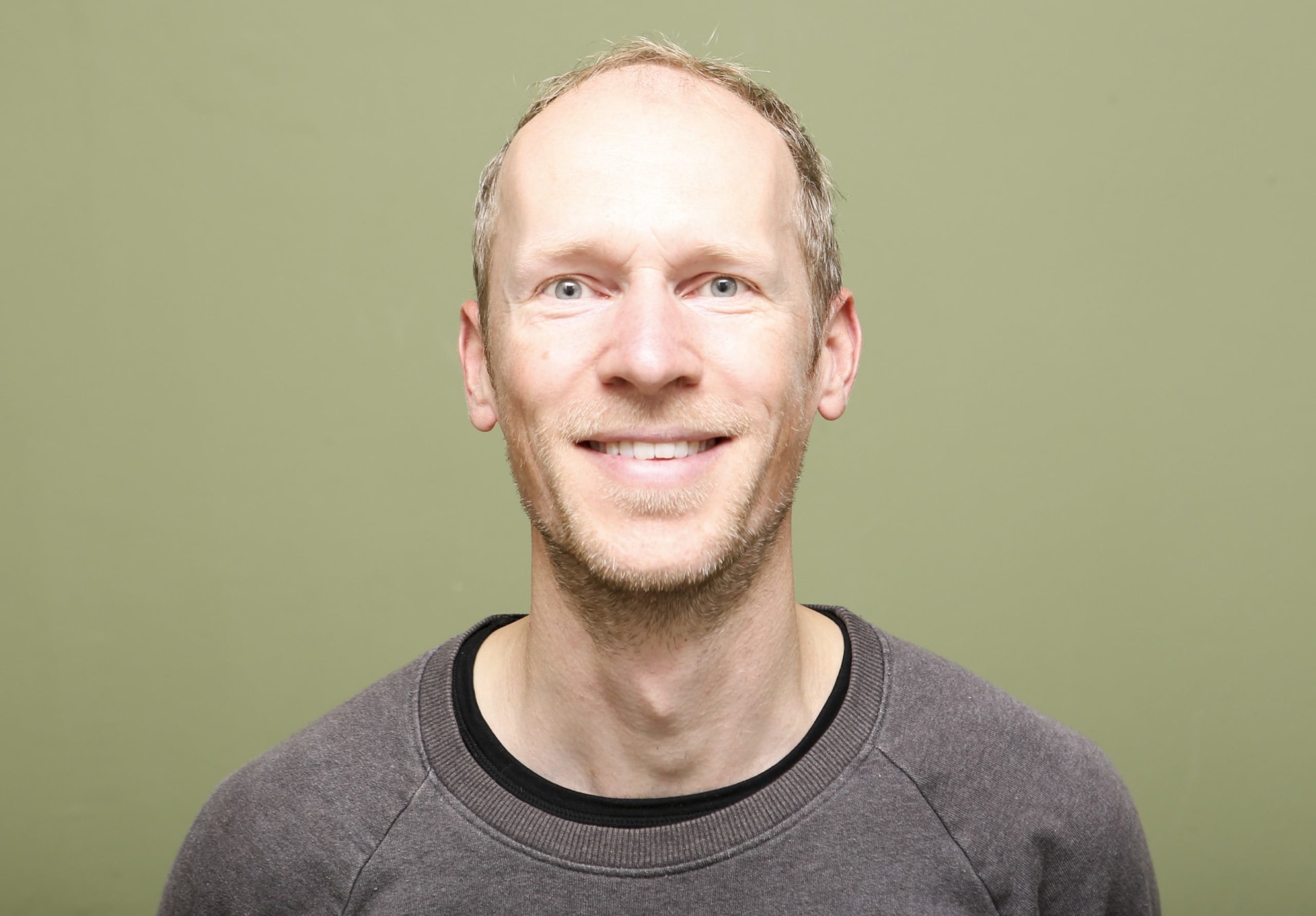 Giedo van Ekris
Maintenance Engineer
Giedo has a background in Aviation Technology and studied as well to be a Technical Officer in the Navy. He has more than 10 years of maintenance experience within saline environment systems (submarine & NH90 marine helicopter services).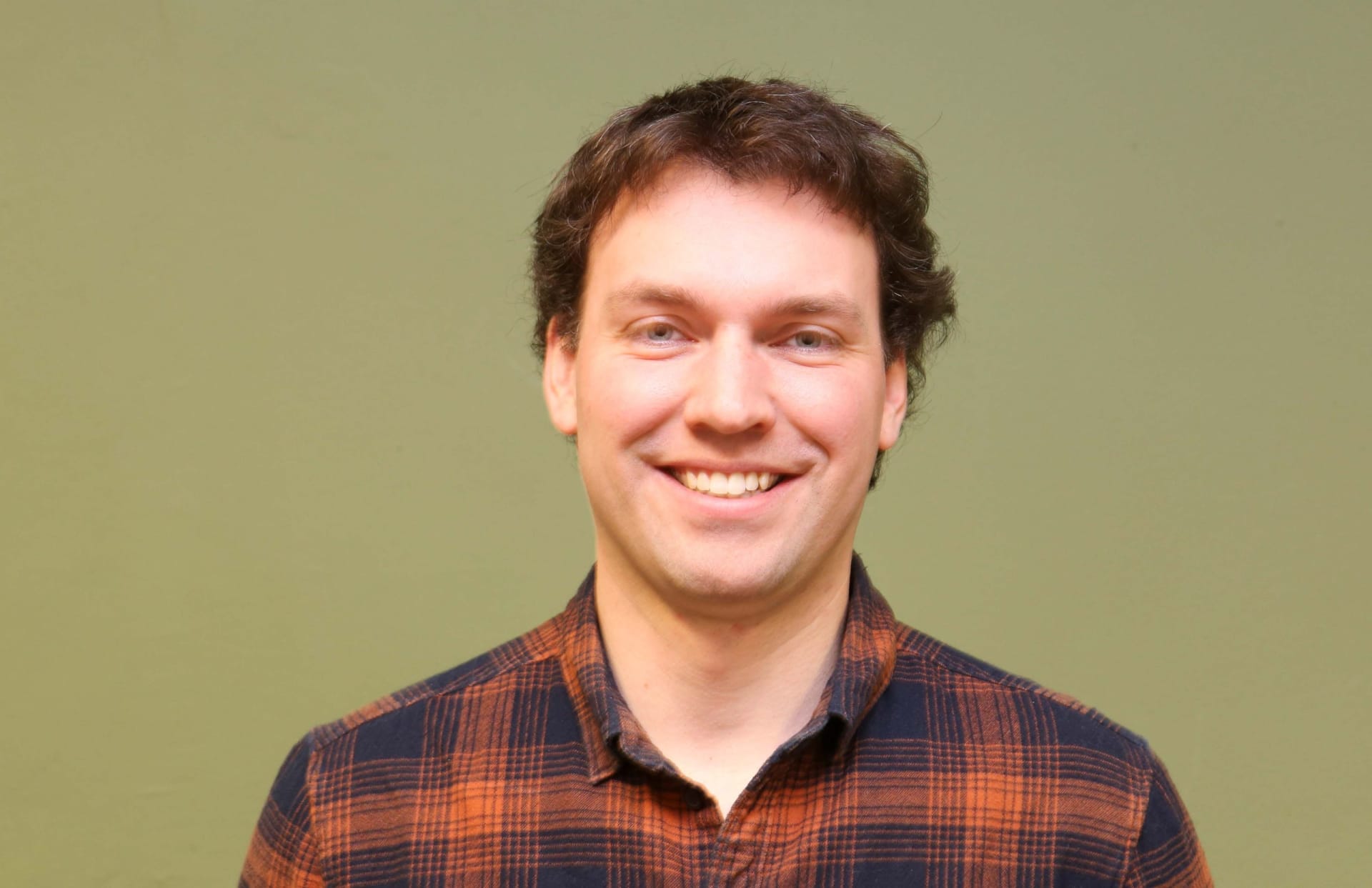 Jelte Doeksen
Systems Architect
Jelte (BSc Marine Technology, MSc Mechanical Engineering) is a system engineer with experience in naval system integration, industrial automation and software engineering. He focusses on the monitoring infrastructure of the floating solar platform.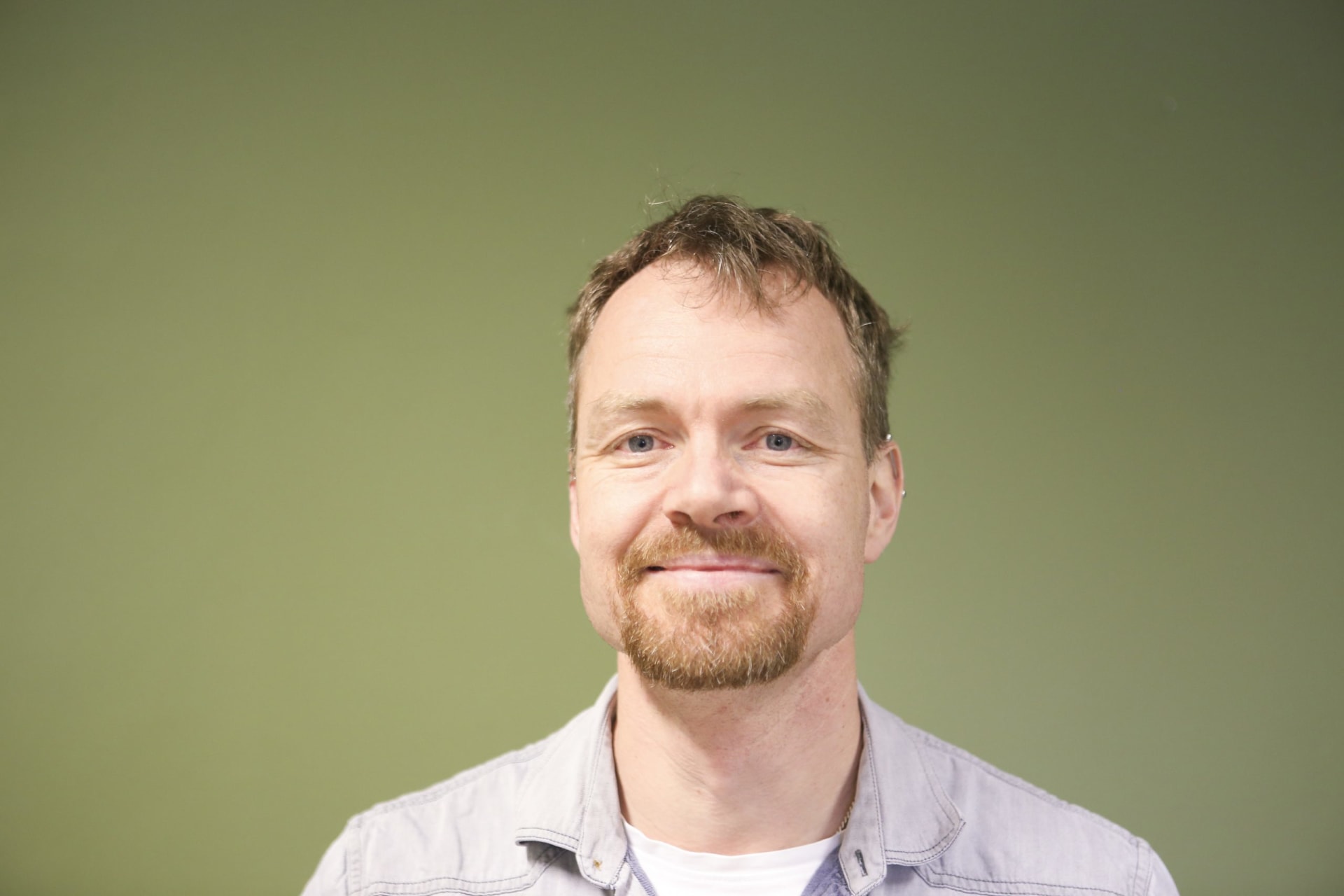 Peter van Kan
Control & Instrumentation Engineer
Peter (BSc Electrical and System Engineering) is a system engineer with experience in process system integration, industrial automation, and software engineering. He focusses on the monitoring infrastructure and integrity of the floating solar platform.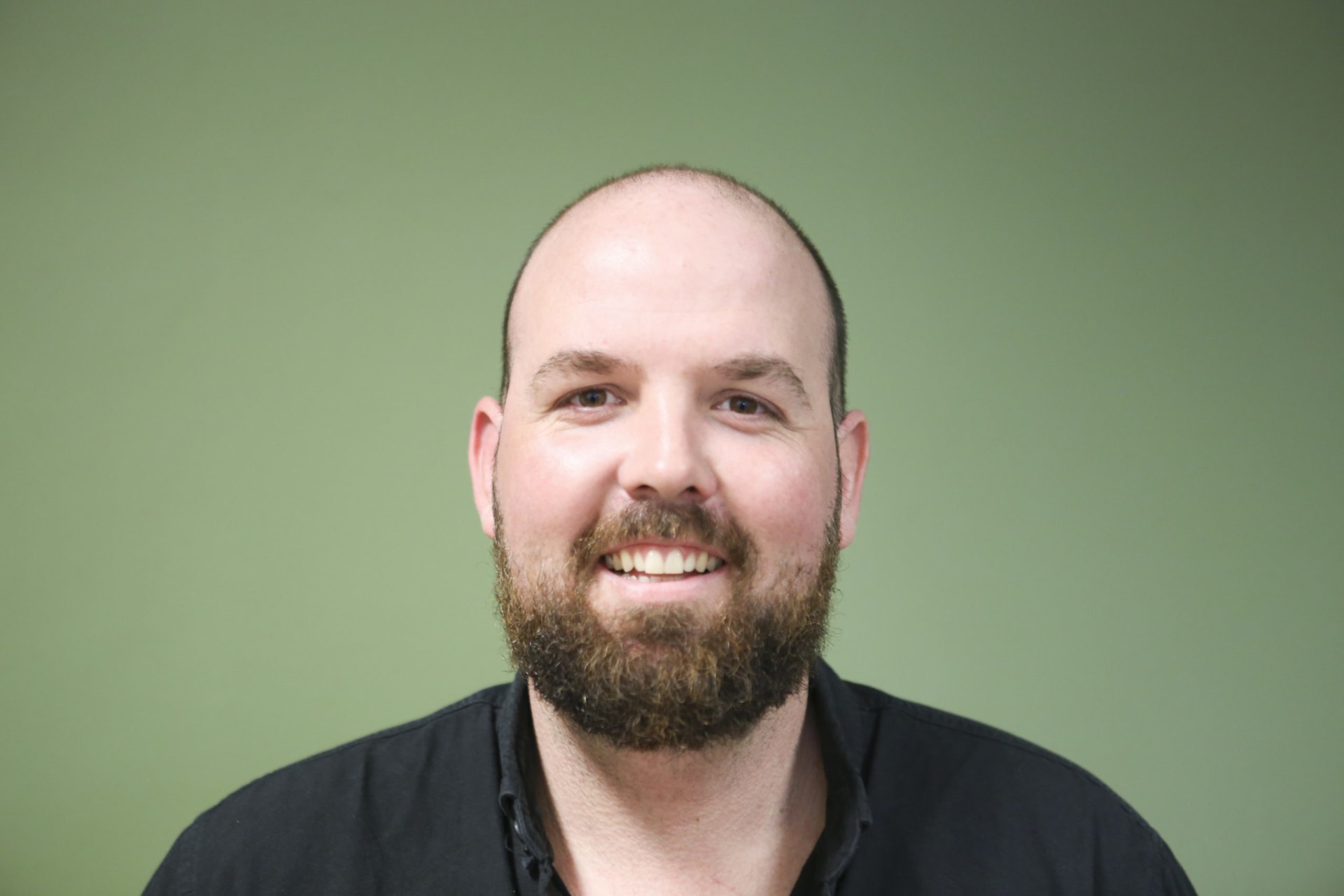 Martijn Boucher
Superintendent Offshore
Martijn has finished his maritime studies at EZS and has grown from deckhand to captain on the sailing tall ships. He is part from the OMM team and will guide, prepare, assist, and makes sure that everyone works safe during operations at sea.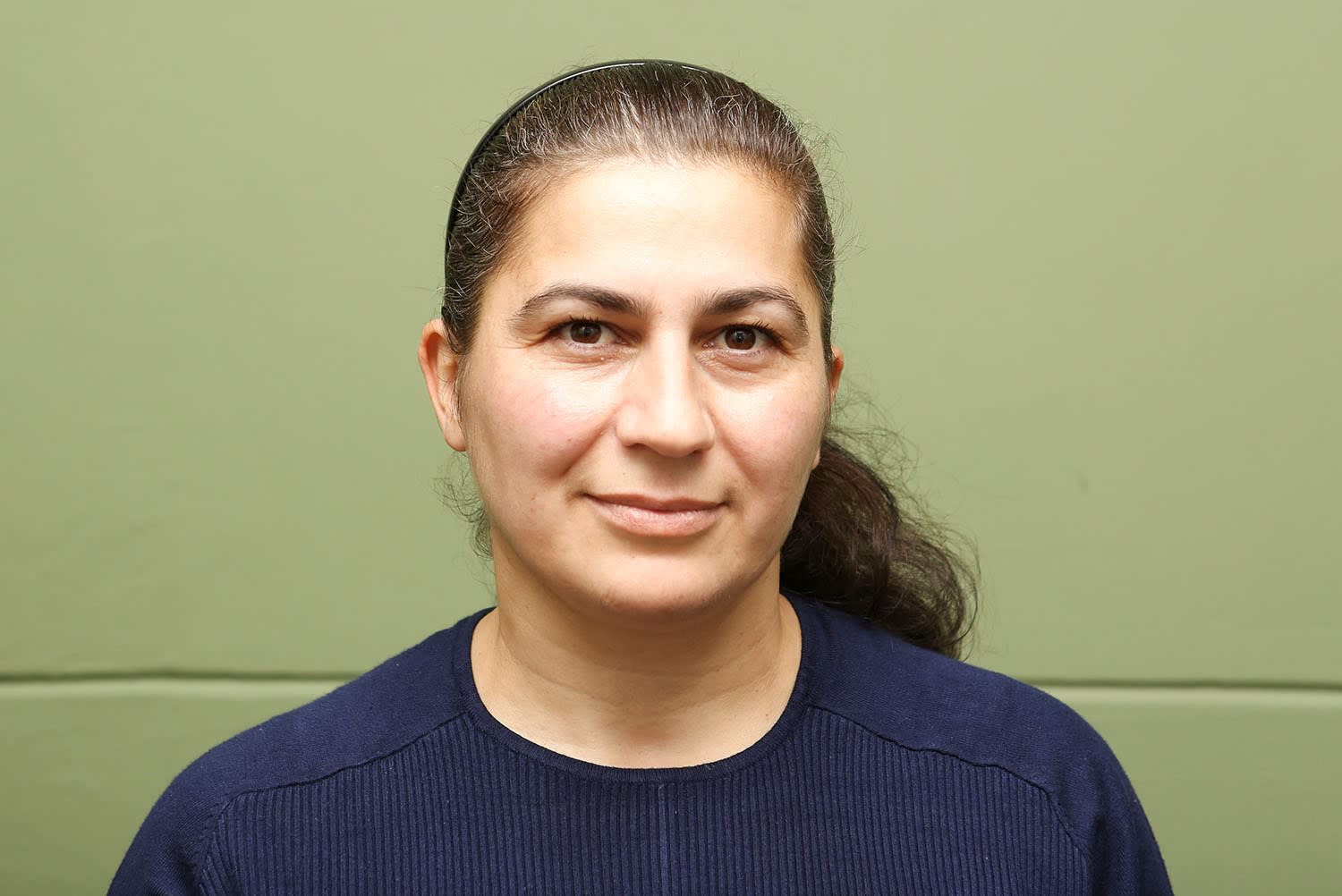 Arpine Baghdasaryan
Office Assistant
Arpine has a degree in economics and with her experience as a secretary in a bank, she is the office assistant and makes sure everything in the administration and around the office runs smoothly.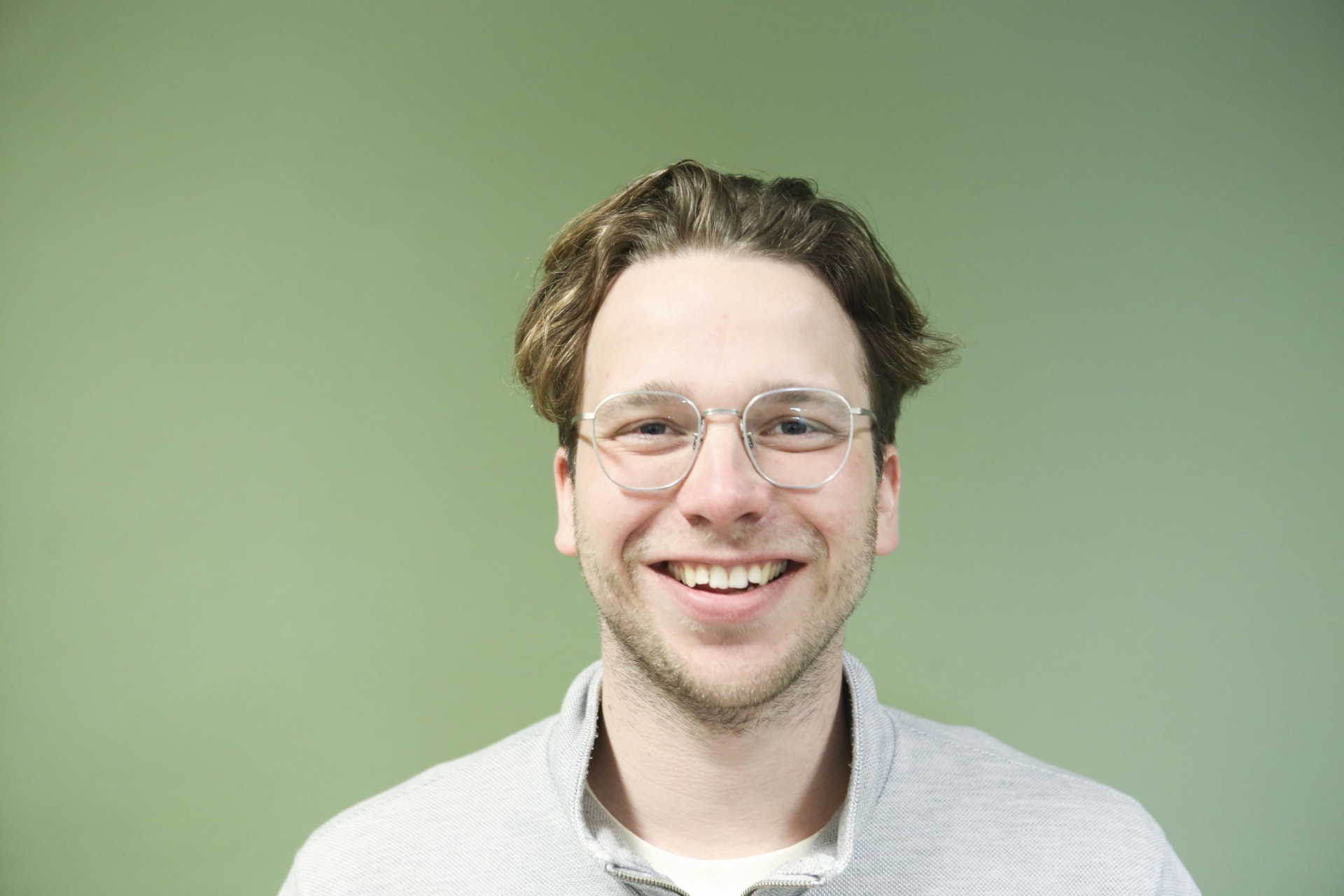 Bootsy Akkerman
Business Developer
Bootsy is graduated from the TU Delft with a master on Strategic Product Design. At Oceans of Energy he enjoys combining his design background with business development and strategy.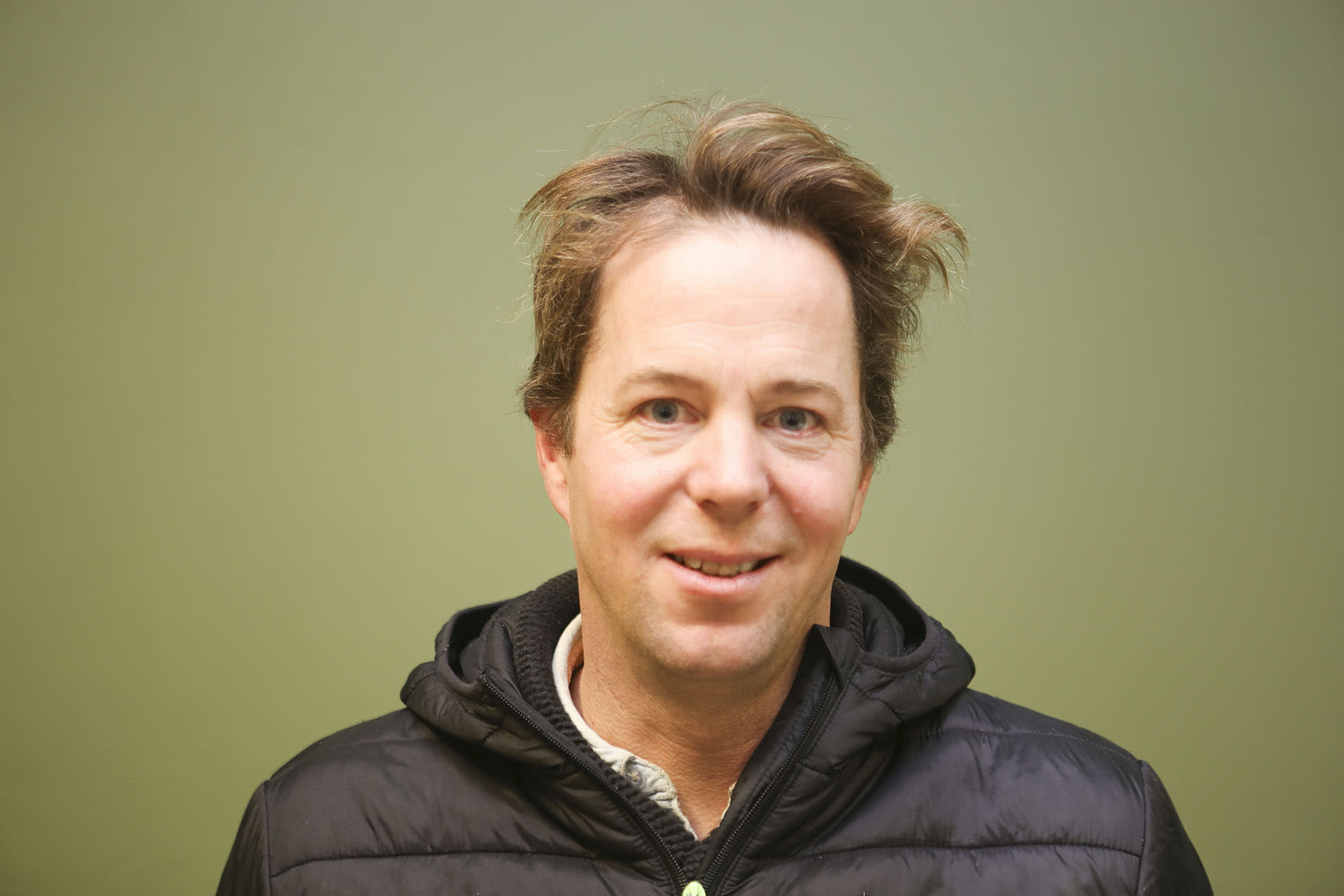 Wouter van Raaij
Skipper
At OOE I am part of the Offshore Monitoring and Maintenance team as offshore service technician. My specialization is sailing at sea. Besides OOE I am often at sea with my sailing school 'Zeehelden' and for fun with a surfboard ?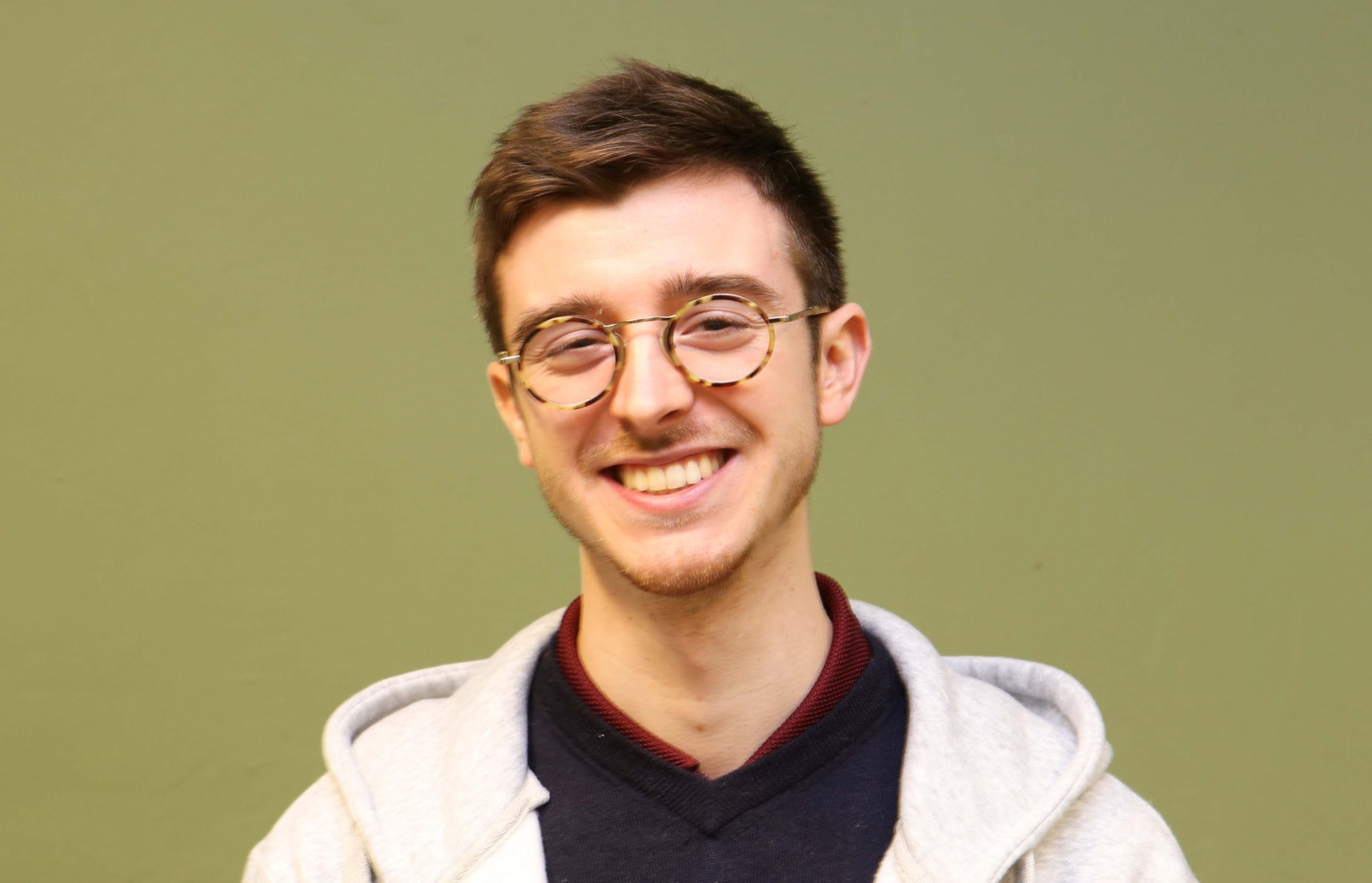 Rémi Roux
Naval Architect
Rémi graduated from Chalmers University of Technology with an MSc in Naval Architecture and from INP ENSEEIHT Toulouse with an MSc in Fluid Mechanics. He has experience in fatigue life analysis of dynamic power cables for WEC. His work within the company focuses on the structural and fatigue life analysis of the platforms.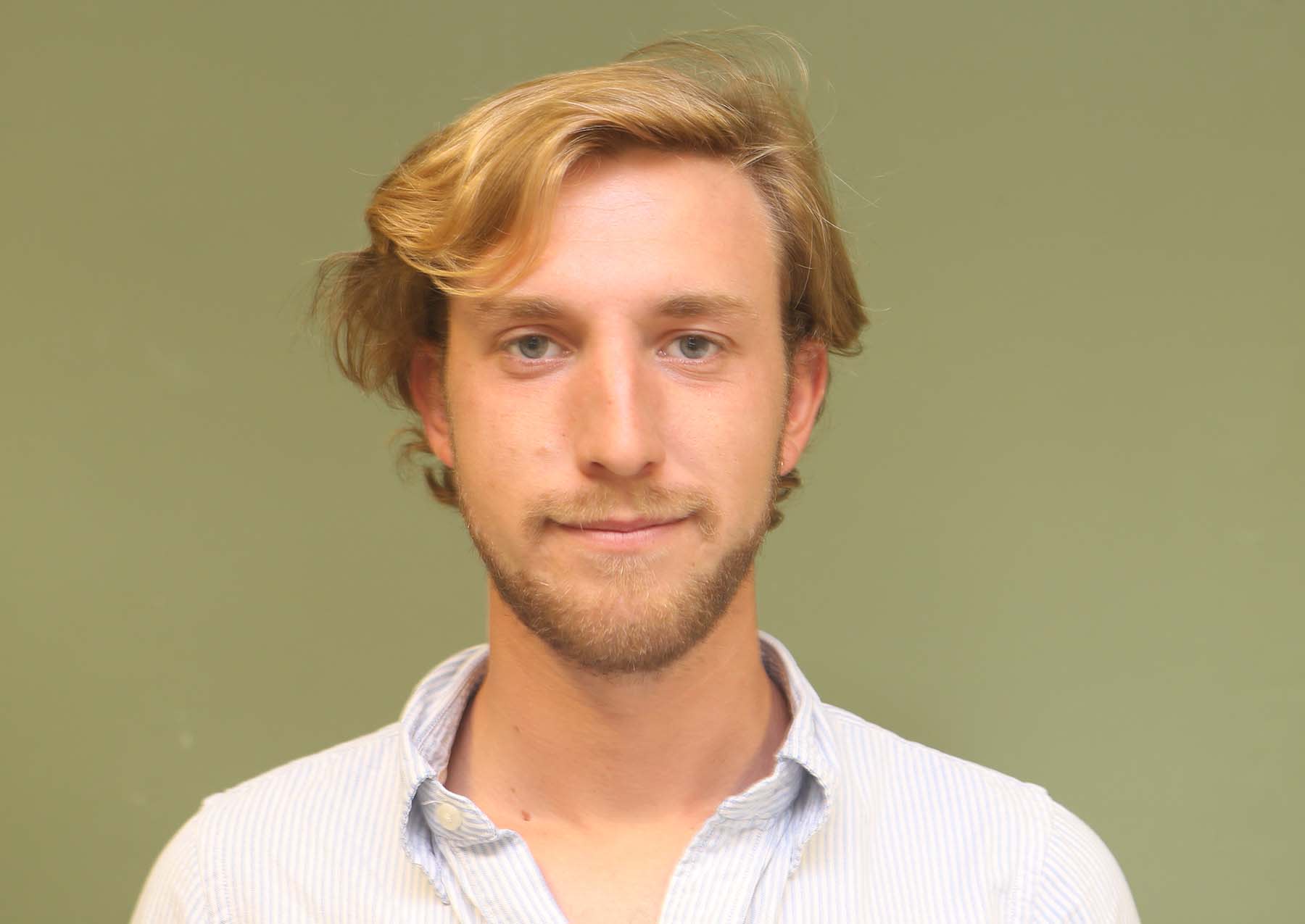 Joshua Amato
Junior Business Developer
Joshua holds a Bsc in Systems Engineering, Policy Analysis and Management. He is now combining a Msc 'Systems and Control' at TU Delft and working part-time in the Business Development Department.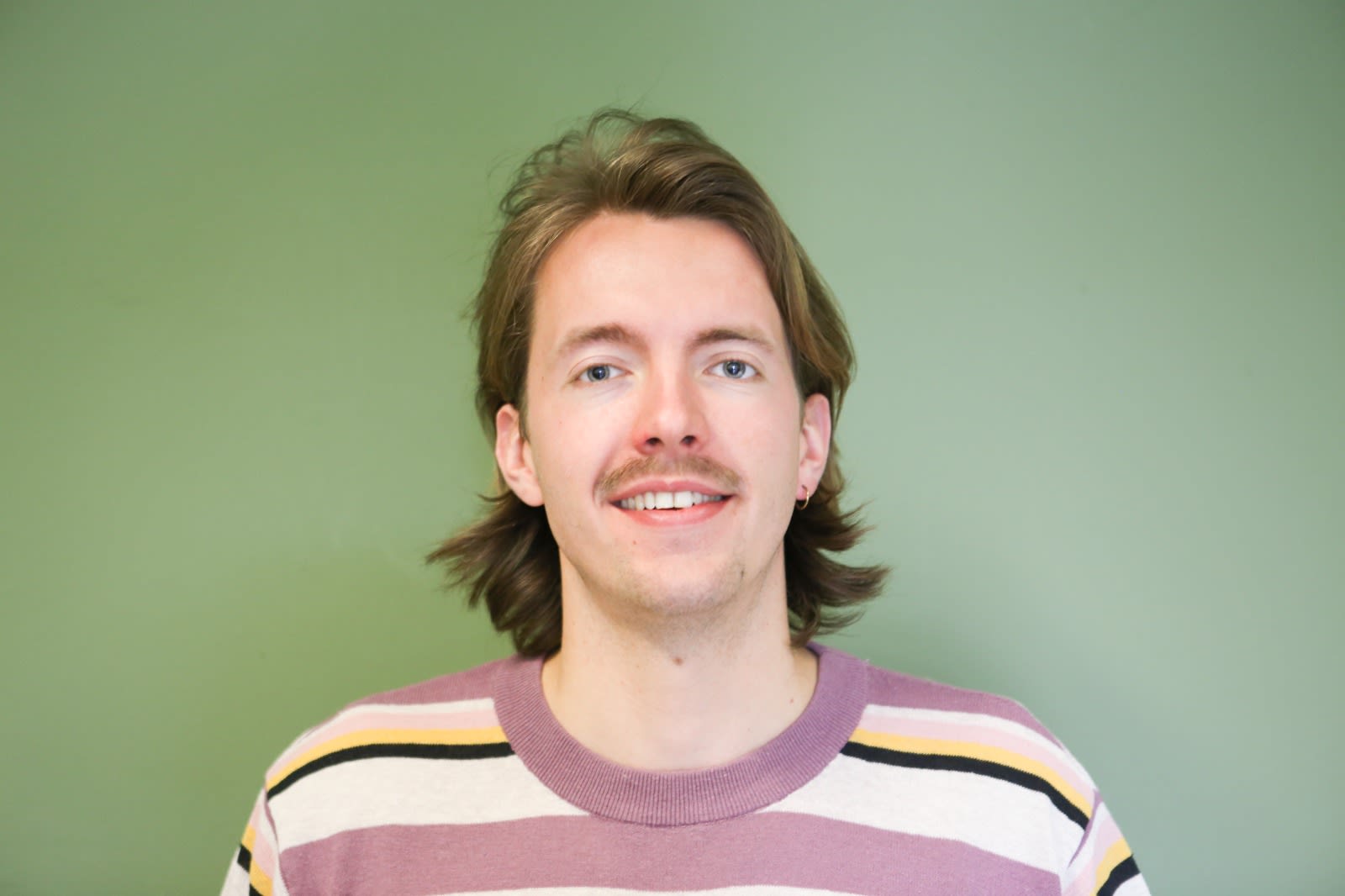 Wiebe Wennekers
Financial Administrator
Wiebe, the first in its name at the company, is a master student Bioinformatics and Systems Biology at the VU/UvA in Amsterdam. His role is defined as a flying keep, a true allrounder.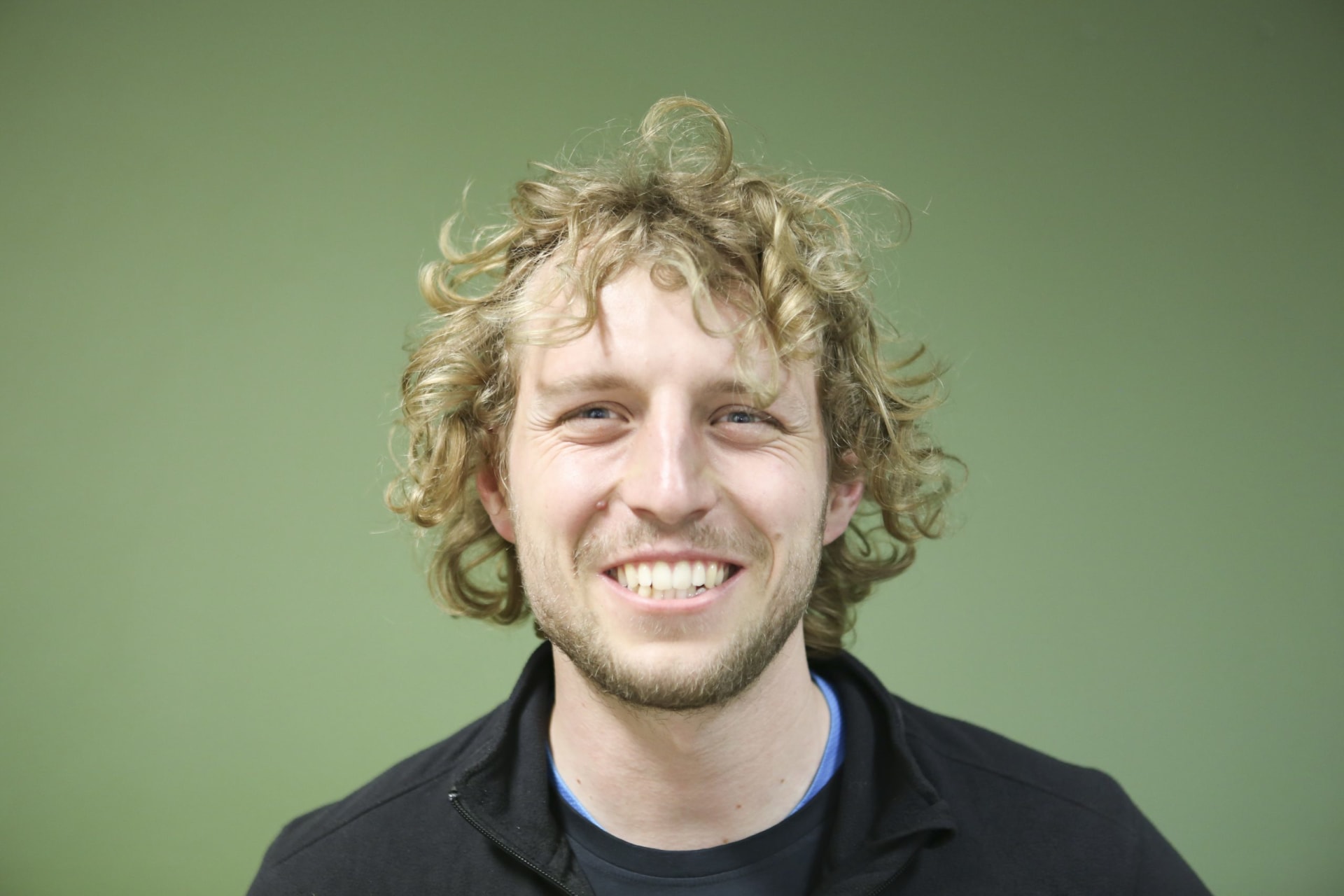 Wybe Jongema
Construction Engineer
Wybe graduated from his studies on Mechanical Engineering at Saxion Enschede and has a big passion for putting all his know-how in hands on work for making the world a more sustainable place. Within Oceans of Energy he is member of the fabrication team that makes our floating platforms.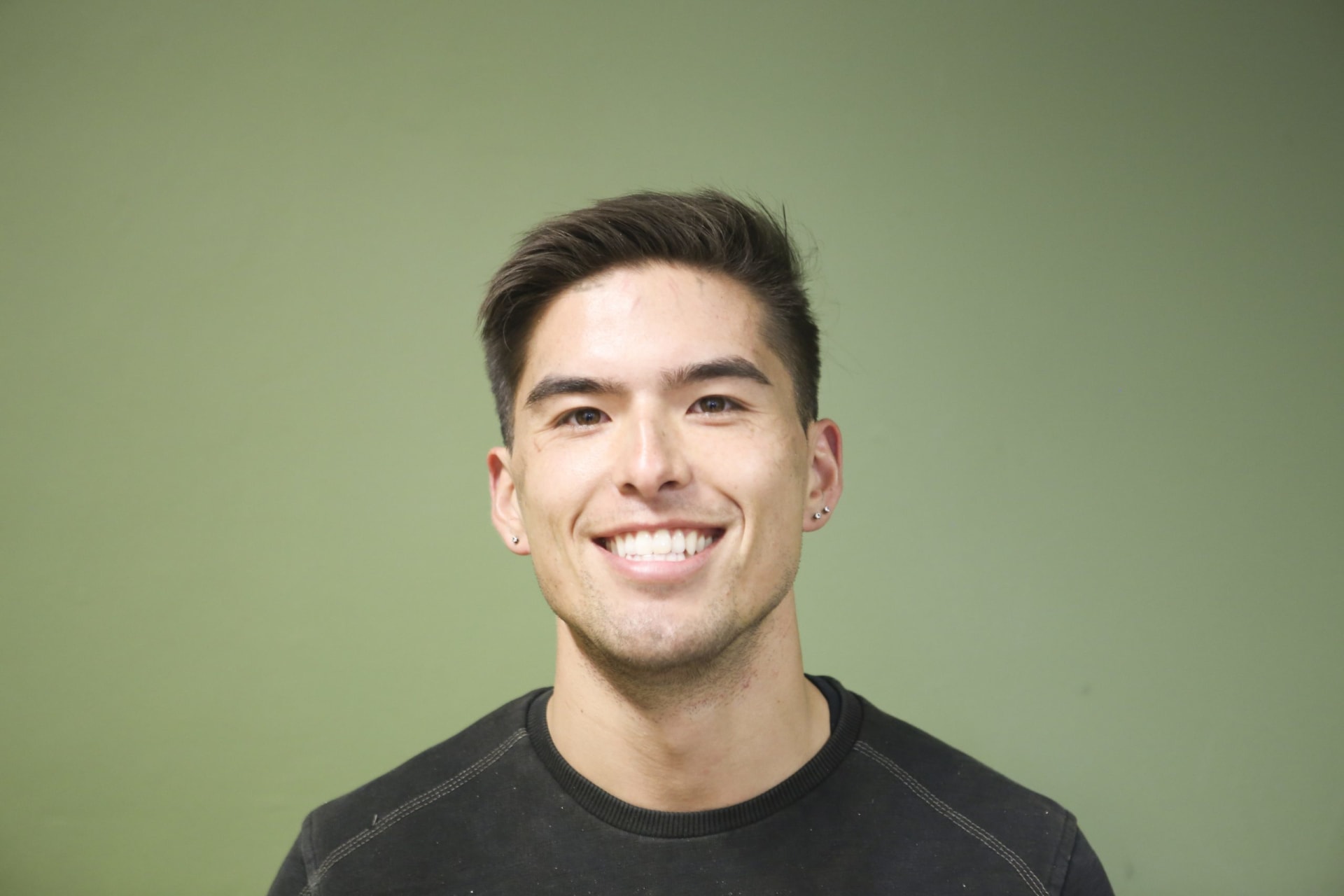 Jayden Mah
Construction Engineer
Jayden has graduated from the British Columbia Institute of Technology with a diploma in Wireless Communications and has five years of experience in his industry. He utilizes his knowledge and skills to support the fabrication team.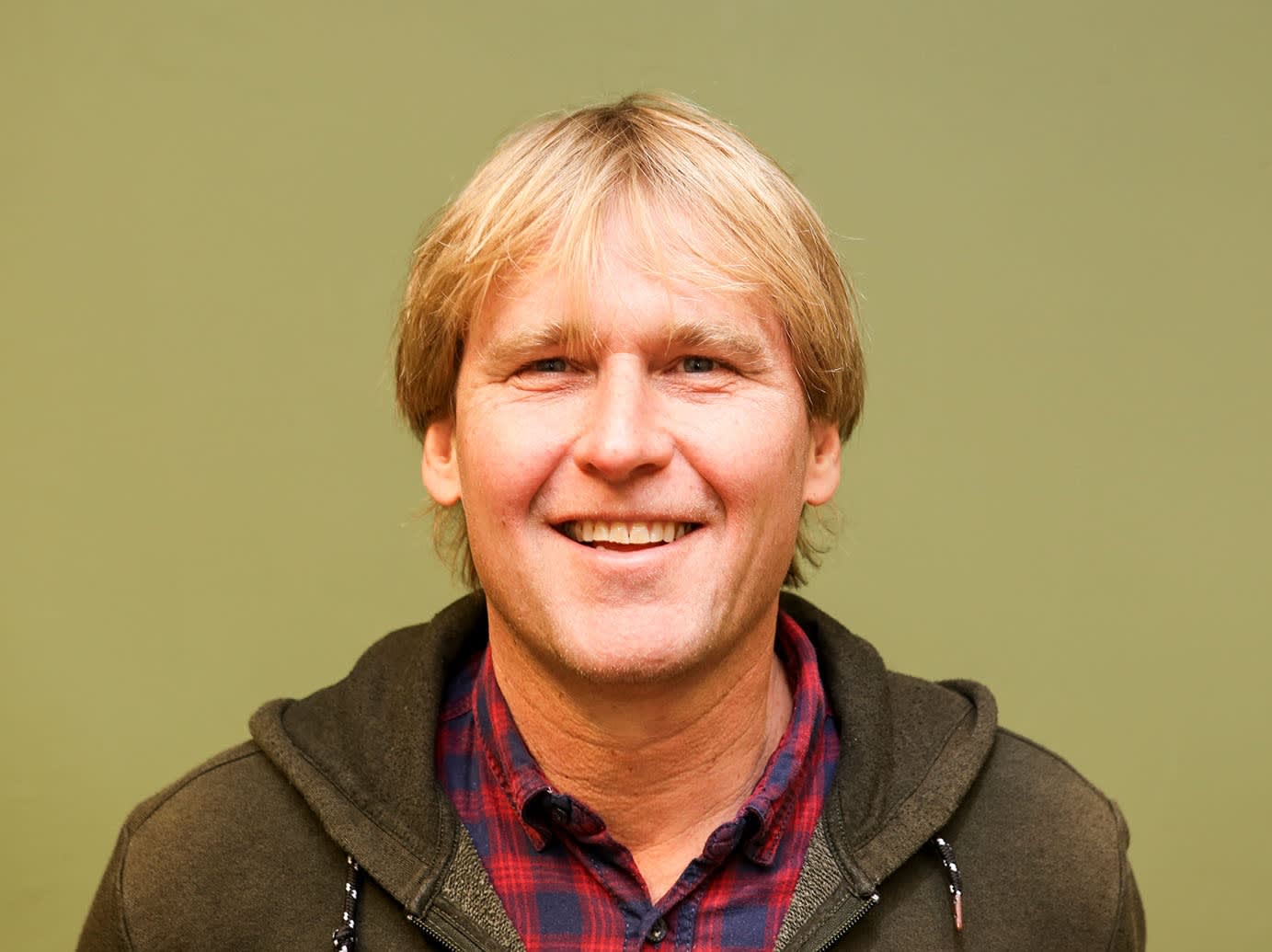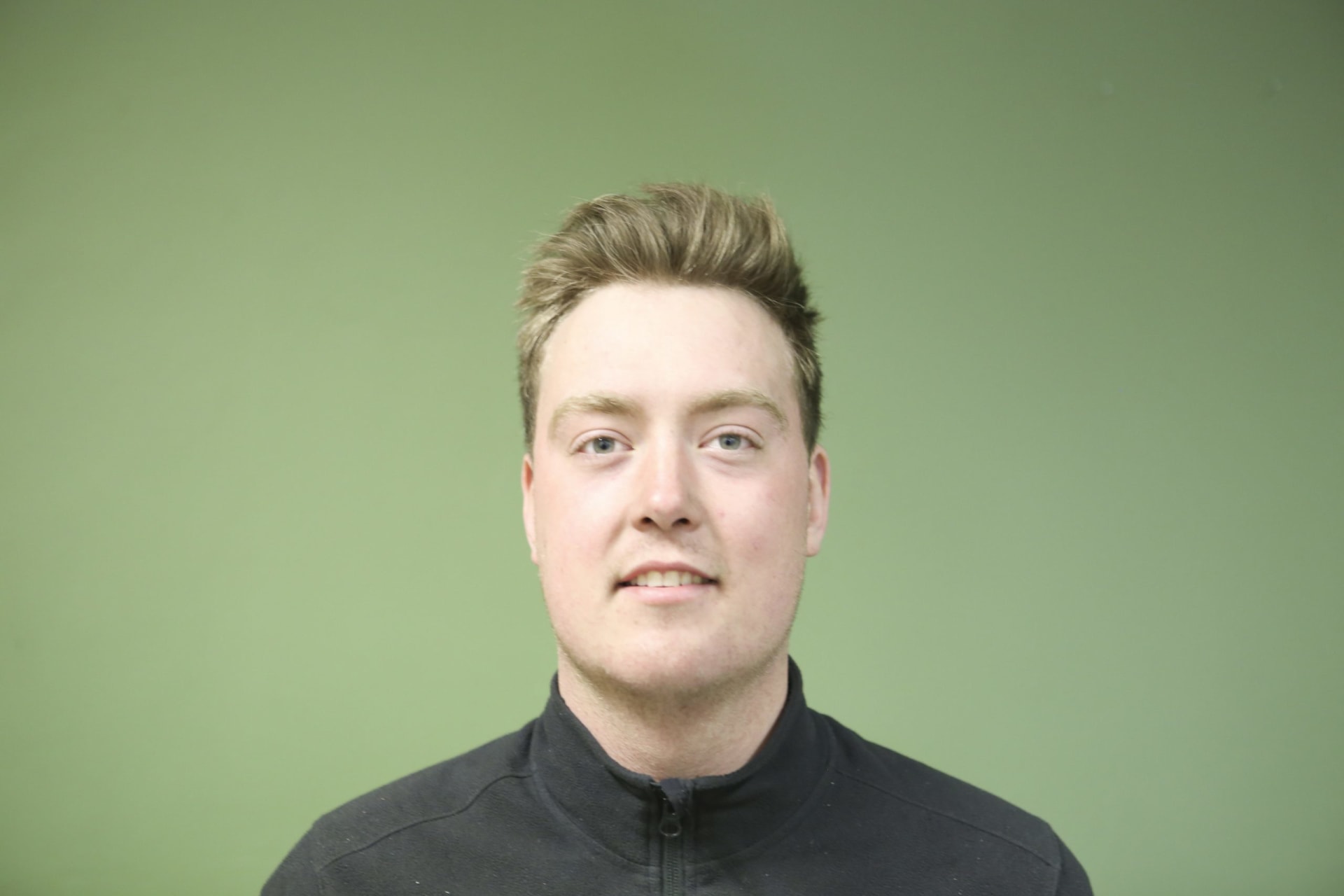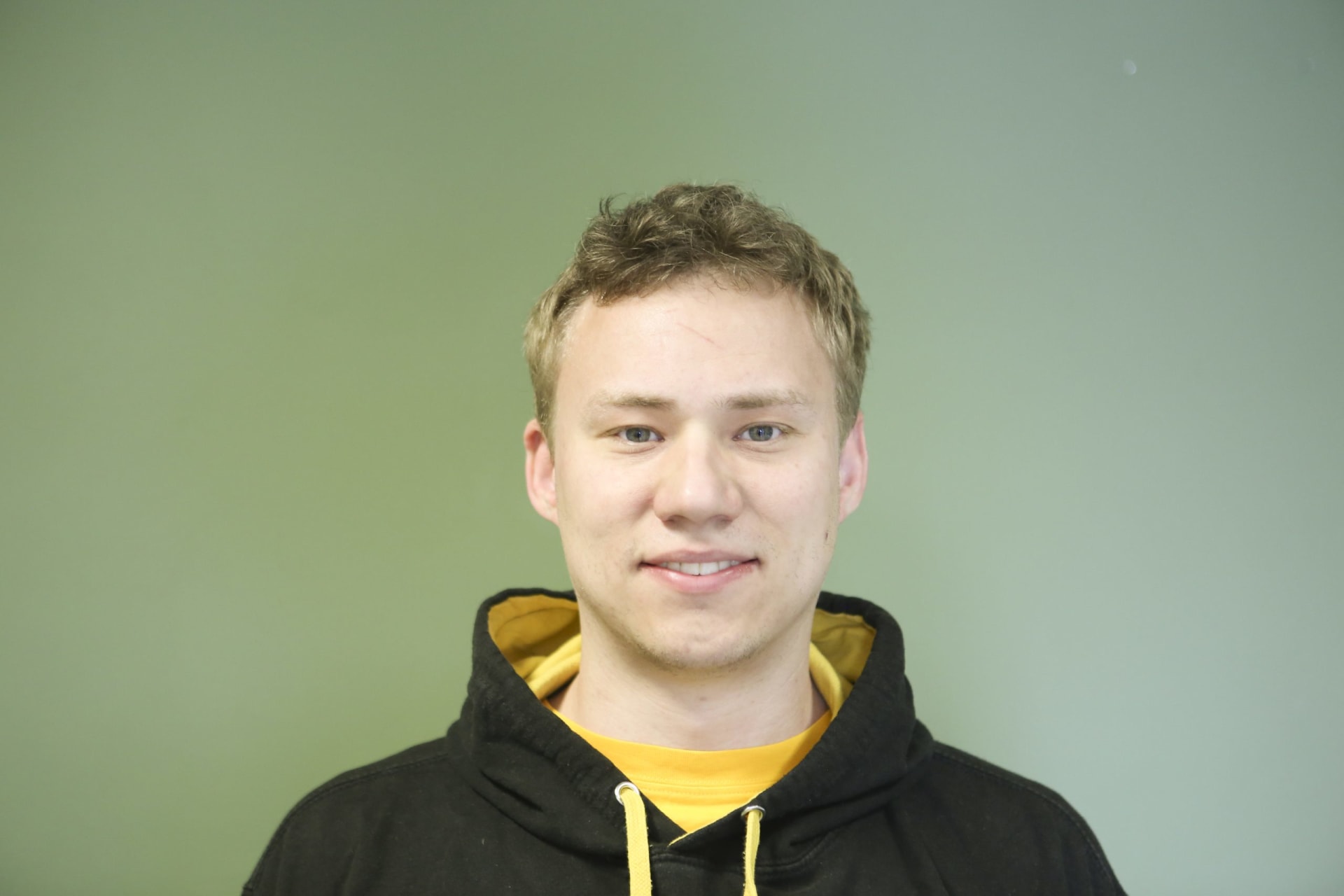 Bram de Vree
Construction Assistant
Bram is a master student Management of Technology at the TU Delft and has a passion for sustainable technology and development. He has been part of the TU Delft Solar Boat Team during his studies.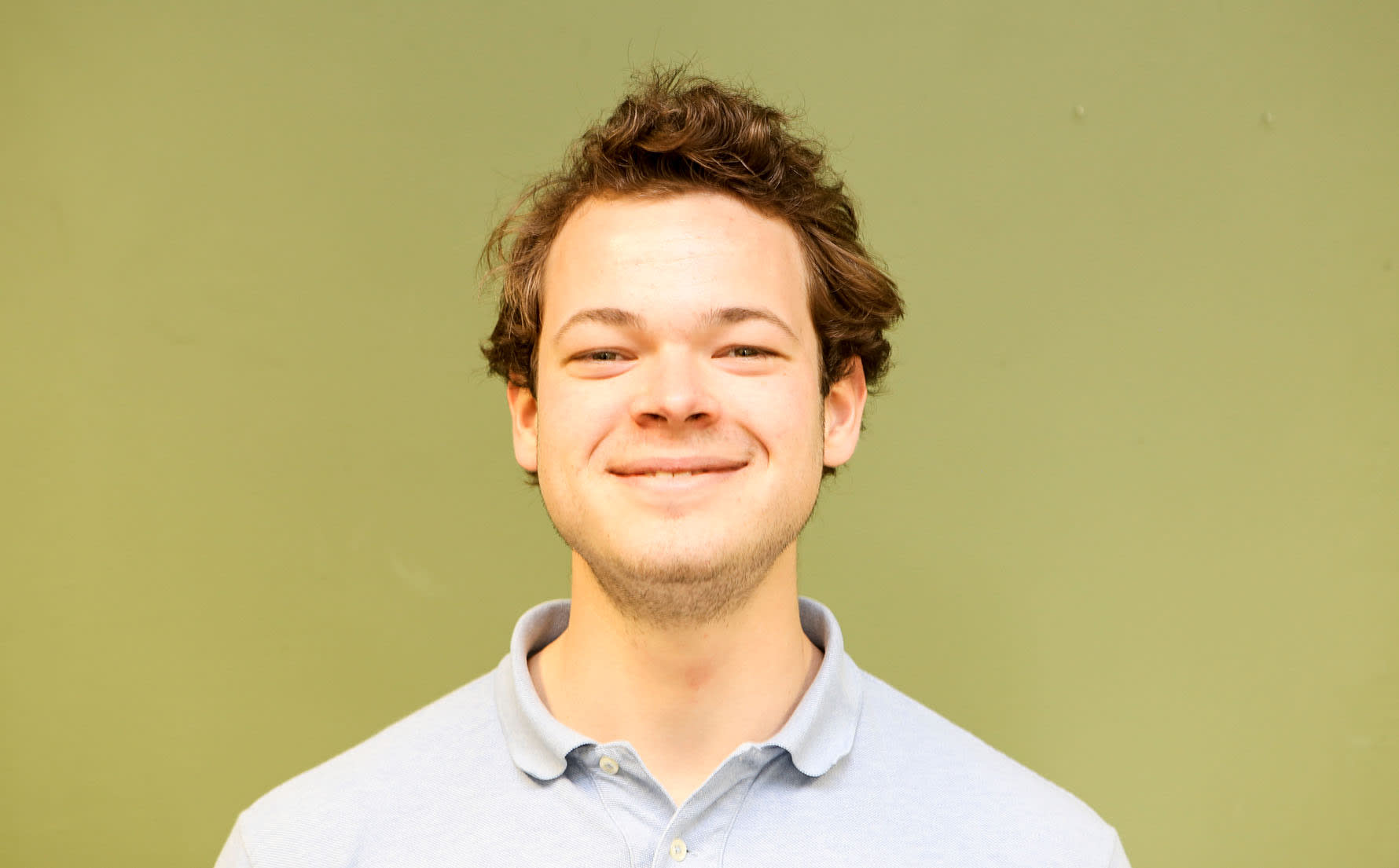 Joep van Manen
Intern
Joep is a master student in Mechanical Engineering at the University of Twente and has a passion for technology and renewable energy. His internship will focus on hydrodynamic and structural engineering.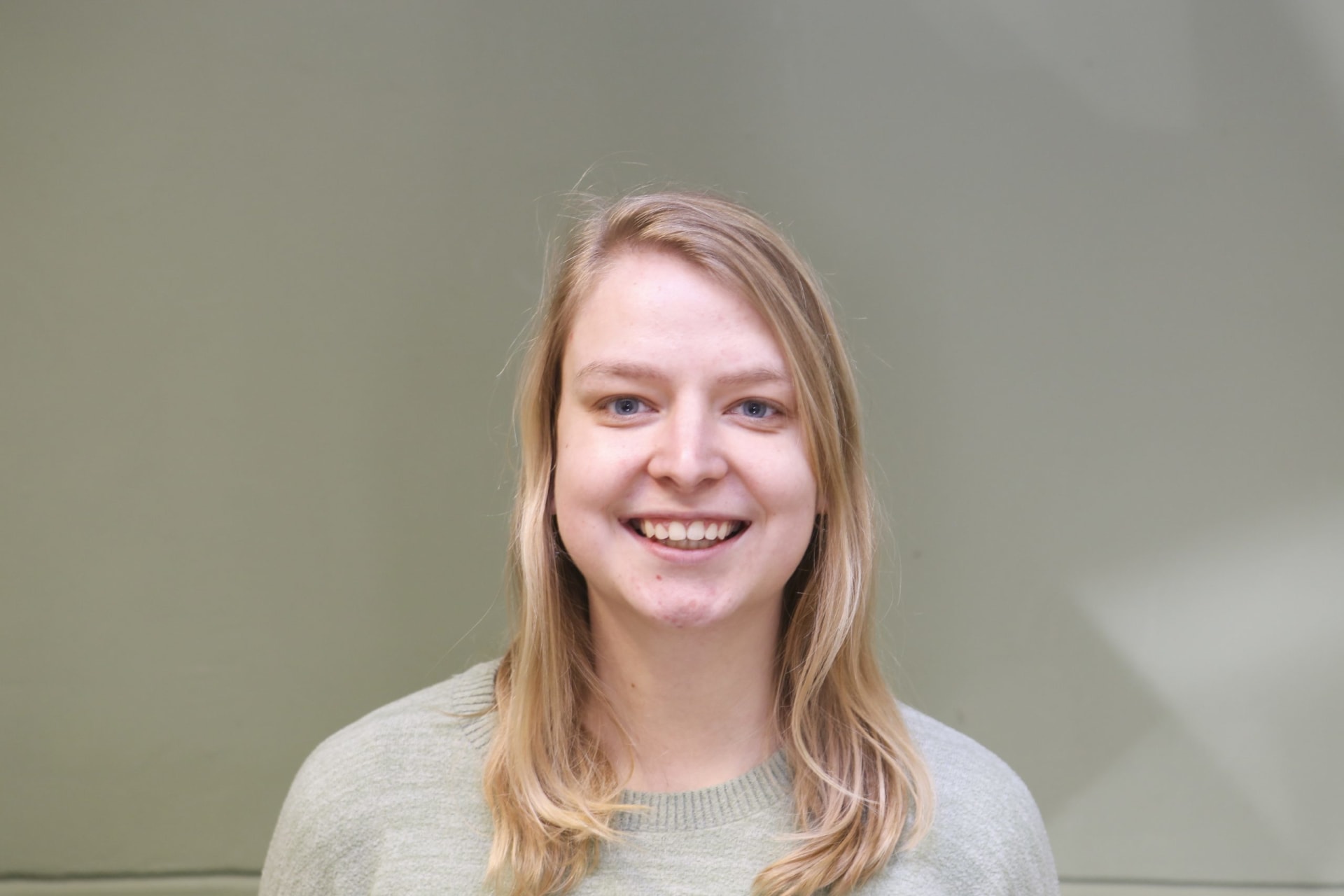 Lieke Geessinck
Intern
Lieke has a background in physical chemistry and is currently completing her masters in marine sciences at Utrecht University. Her research will focus on the impact of the floaters on the water quality.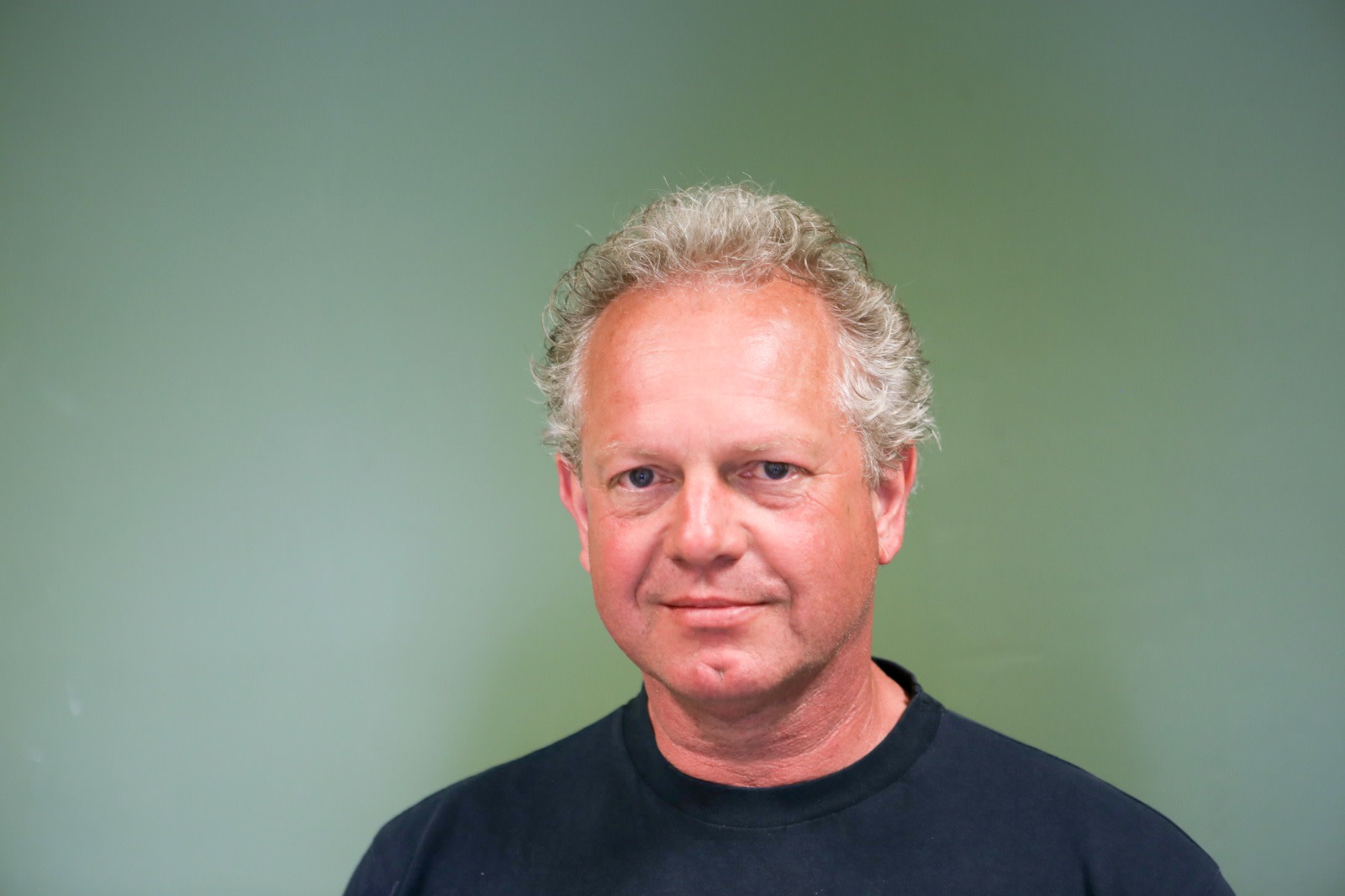 Herman de Bock
Senior Construction Engineer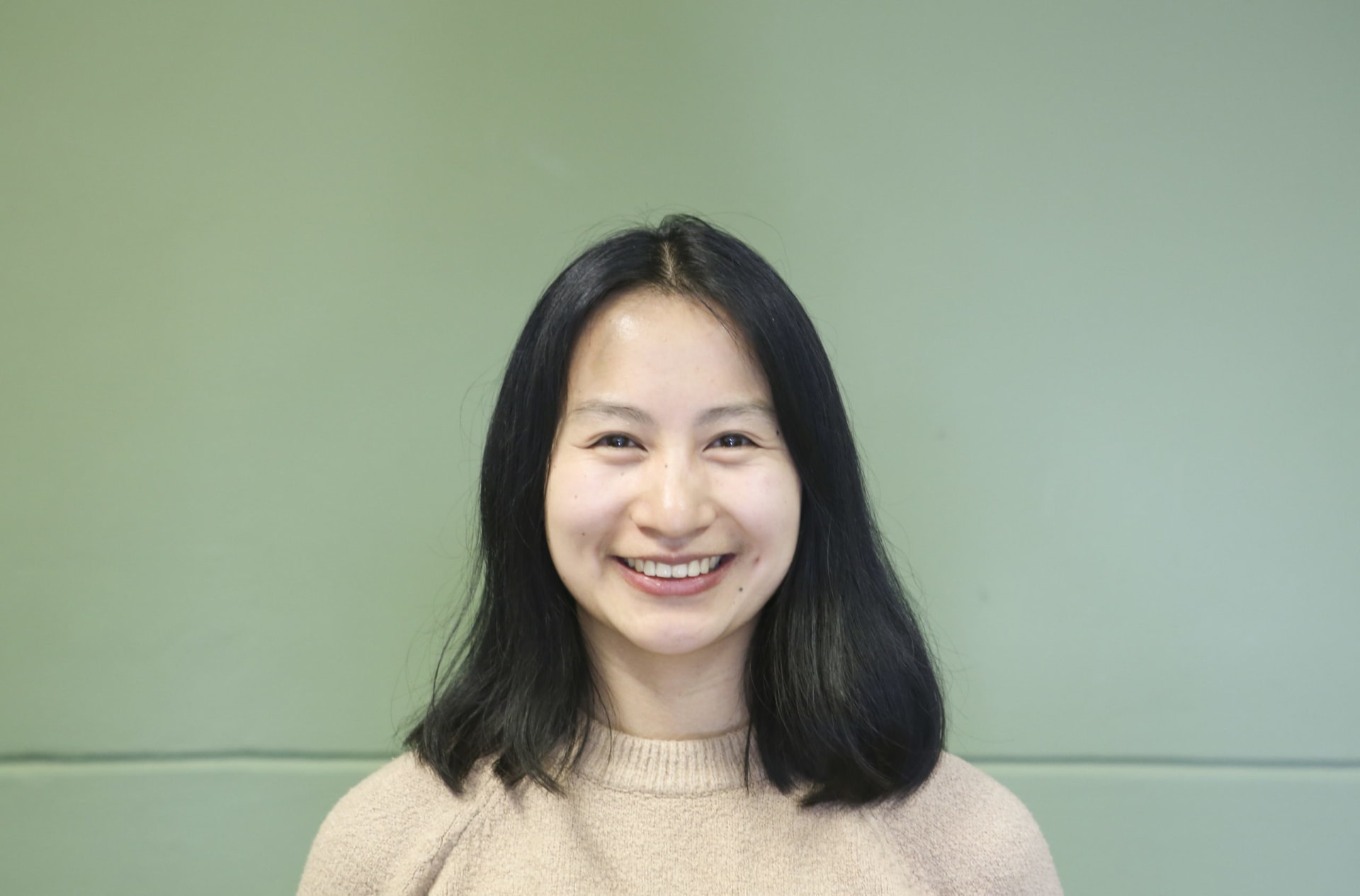 Hua Easton
Intern
Hua is in the final part of her M.Sc. in chemical science and engineering at the University of Twente. She graduated with her B.A.Sc. in chemistry. During this internship, she will study soiling on photovoltaic panels.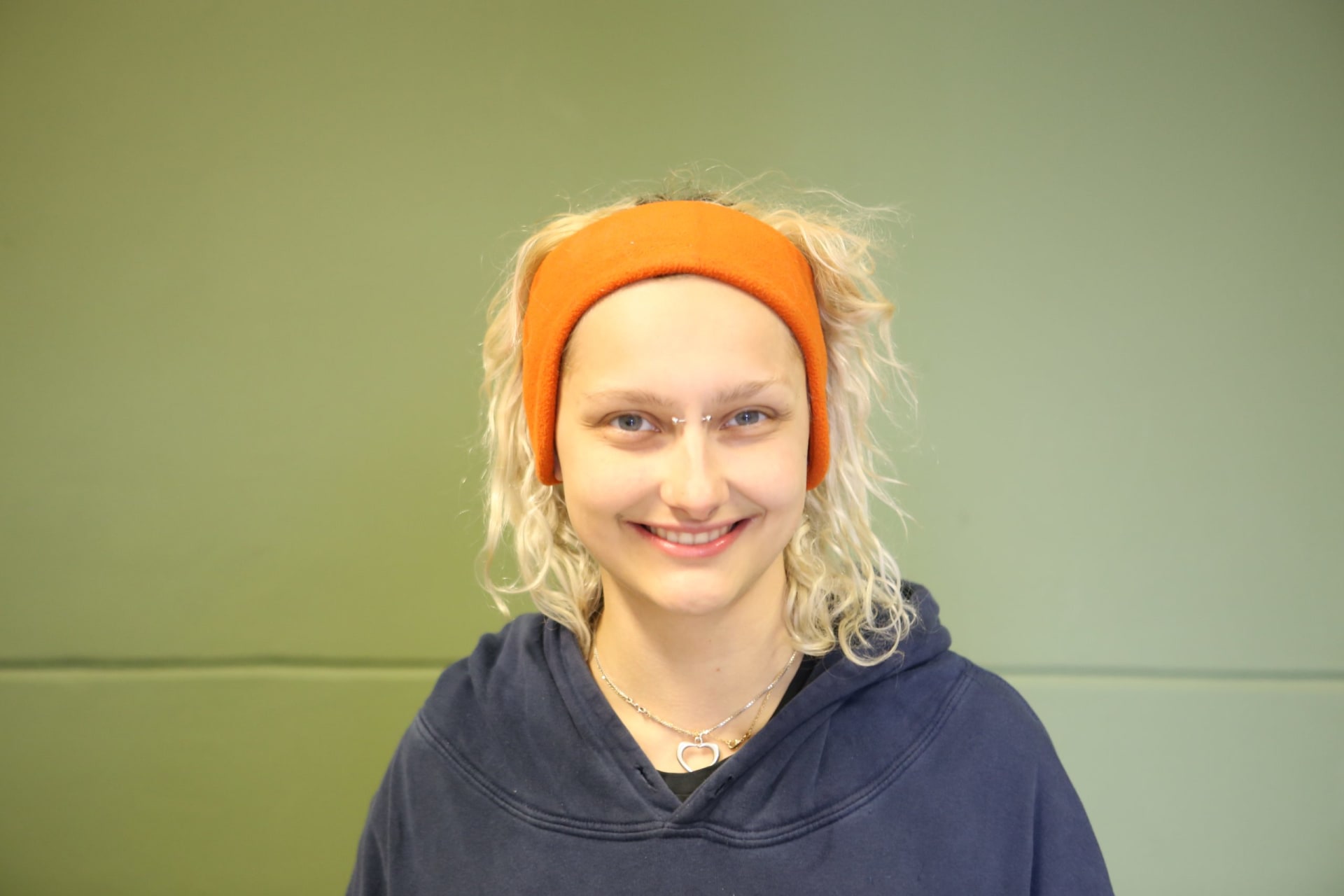 Mirella Schieman
Construction Assistant
Mirella is a future Law student at the University of Leiden and has a big passion for the sea. In the meantime they help in the construction team to build our floating platforms.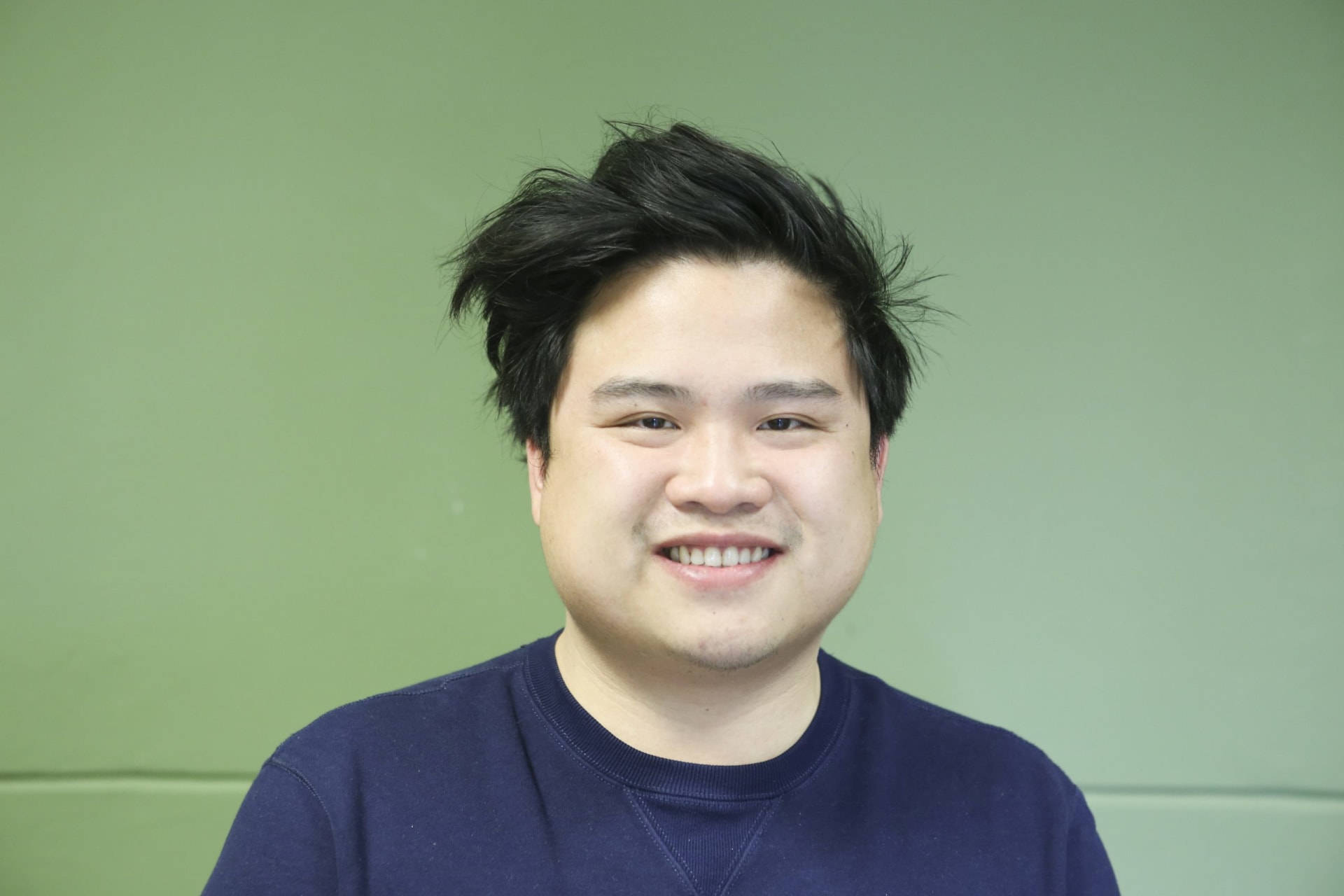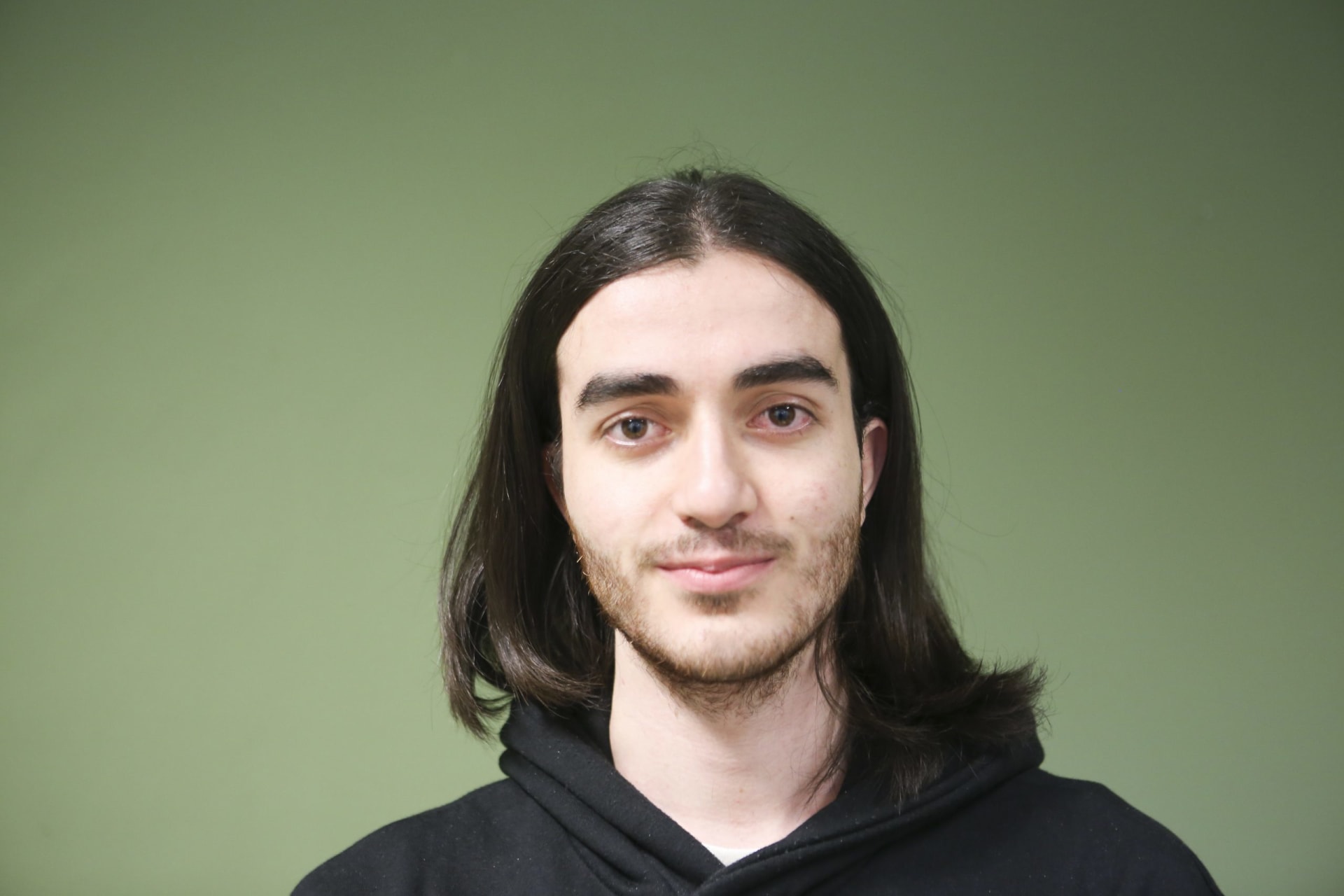 Miguel Delgado
Intern
Miguel is finishing his Higher Technical Degree on Energy Efficiency. Within Oceans of Energy he is focusing on PV module selection and mounting.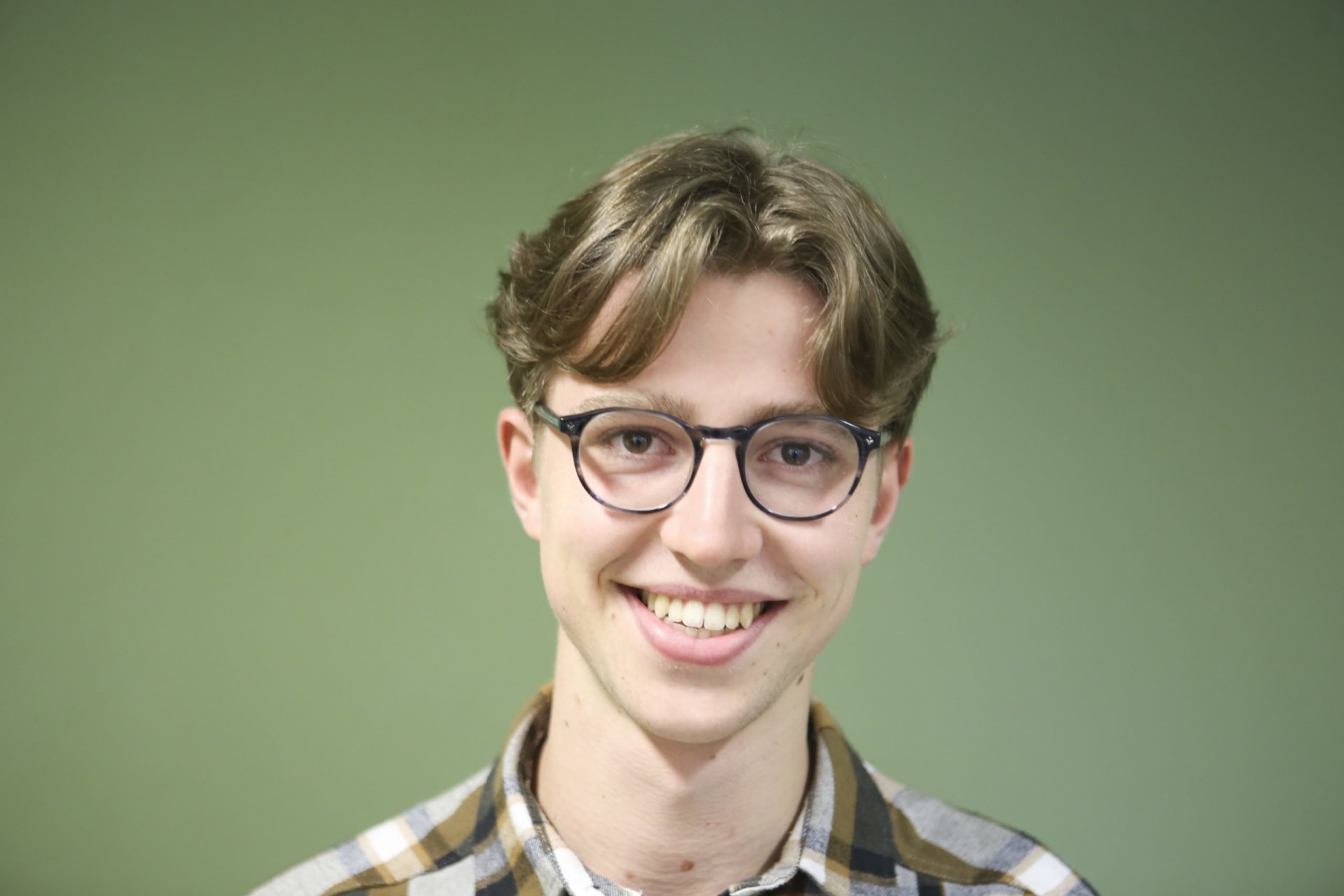 Maxime Cros
Intern
Maxime is a master student in Industrial Systems Engineering at the French university INSA Centre Val de Loire, and has recently specialized in renewable energy. His internship will be dedicated to the electrical performance of the offshore photovoltaic installations.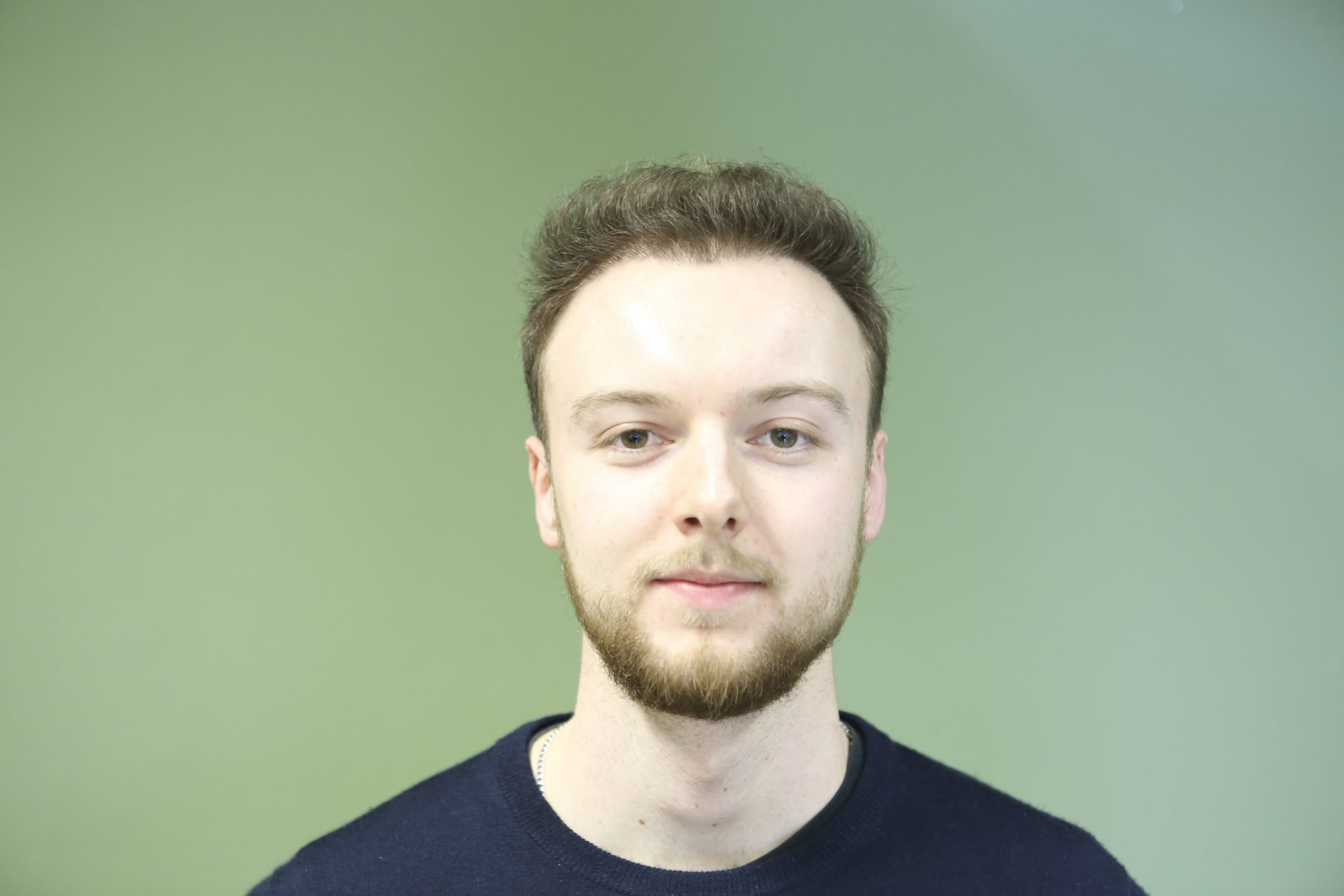 Adrian Schneider
Intern
Adrian has a background in Energy Management. His passion for renewable energies and his confidence in the great potential of offshore solutions led him to join OOE. His internship will focus on Project Management/-Engineering.